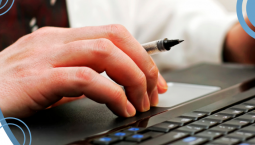 From the Vanderbloemen Leadership Podcast, we're excited to bring you our one-on-one series with Christian leaders to share their insights on a variety of leadership topics, all through the lens of faith.
Today, Holly talks with Katie Wiens the Executive Director of CESA (Council on Educational Standards and Accountability). They discuss the importance and necessity of accountability in Christian education and Katie's vision of the future of Christian education.
About Katie
Katie has an intimate history and knowledge of CESA. She played a role in its founding, and served as its original Director of Academic Advancement. In that position, Katie co-wrote the original CESA standards and helped develop the initial institutional review process. She also played a major role in organizing the early CESA symposia and heads retreats.
——-
Through her work at Cardus, Katie wrote the Christian Education Survey, the famous "Cardus Study" that was part of the impetus for the creation of CESA. Katie has served on the faculties of Wheaton College, Boston University, Cairn University, and Kennesaw State University. She also served as Fellow and Scholar with the Institute for Advanced Studies in Culture at the University of Virginia, working with Ashley Berner and James Davison Hunter on a 5-year study investigating moral formation in different school sectors. A portion of that work has recently been published in The Content of Their Character: Inquiries into the Varieties of Moral Formation (Hunter, J.D. and Olson, R. Eds. 2017).

Katie also has extensive experience in K-12 Christian schooling, having served as an administrator and faculty member at Boston Trinity Academy, The Clapham School, and Delaware County Christian School. She has her bachelors and masters degrees from the University of St. Thomas, and her doctorate from Boston University.