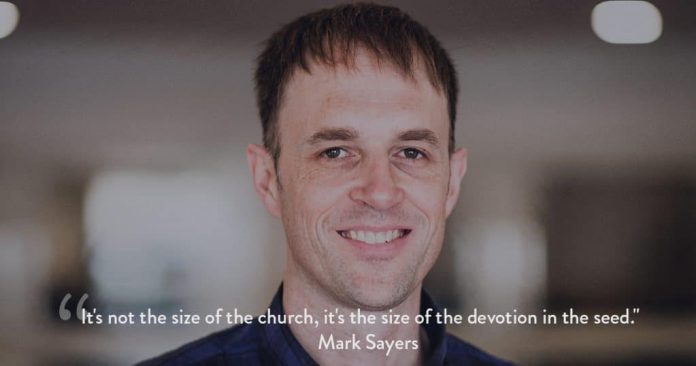 Mark Sayers returns to the podcast to talk about future cultural disruptions, the decline of civilization, the rapid acceleration of the Overton Window, and how to sleep at night and cultivate a non-anxious presence in the midst of it all.
Welcome to Episode 546 of the podcast. Listen and access the show notes below or search for the Carey Nieuwhof Leadership Podcast on Apple Podcasts or wherever you get your podcasts and listen for free.
Guest Links

Rebuilders | Twitter | Instagram
Episode Links
Overflow
Are you leaving money on the table? If you're only accepting cash donations at your church, this could be the case.
Did you know that 90% of wealth is actually in NON-cash assets? When cash is the only giving option, you're putting a lid on generosity.
Overflow is here to lift that lid, and unlock more ways to give. Overflow is an online software that empowers donors to easily give non-cash assets (such as stock) to churches in minutes, not months.
Why is this important? Well, the average cash donation in the U.S. is just $128, but the average stock donation through Overflow is over $10,000.
The days of giving the church the 'leftovers' are behind us. It's time to empower your donors to give from their "overflow."
Let's unlock more giving channels for the Kingdom together. Go to overflow.co/carey to learn how.
ServeHQ
Every church leader knows that having trained and engaged volunteers is essential to successfully accomplishing your mission. But if you're like most leaders, you also know how tricky it can be to onboard and equip people for your team. What if there were a resource that made it easier?
Well, let me recommend ServeHQ to you.
ServeHQ is simple video training courses that help you equip volunteers and develop leaders. You can create your own training or use their video library. You can even automate next steps to onboard new people.
ServeHQ provides an online learning platform that tracks progress for each person. They include a large library of pre-built courses that include training videos and follow-up quiz questions for church volunteers and leaders in every area of ministry.
ServeHQ also provides simple tools to create your own training without needing special video equipment or software…just your computer and web browser. They also provide basic email and text messaging for team communication, giving you a central place to equip your ministry team and communicate with them.
Their easy-to-use automation tools make onboarding new volunteers and church members fast, easy, and consistent. You can create automatic sequences that enroll learners in online courses, send timed messages, and alert church staff members of follow-up tasks, too.
Check it out at ServeHQ.church.
Conversation Links
A Non-Anxious Presence: How a Changing and Complex World Will Create a Remnant of Renewed Christian Leaders By Mark Sayers
Reappearing Church: The Hope for Renewal in the Rise of Our Post-Christian Culture By Mark Sayers
Get Carey's Content Straight to Your Inbox
*As an Amazon Associate, I earn from qualifying purchases.
Quotes from Episode 546
When we're challenged to grow in the Christian scheme, we're dying to our flesh and our flesh resists. @SayersMarkCLICK TO TWEETChange is having this non anxious presence in the face of continual backlash and I don't think we can do that without the presence of God. @SayersMarkCLICK TO TWEETLeadership is going to hurt and is going to possibly cost you everything. @SayersMarkCLICK TO TWEETThe world's out of control. We need to be more engaged with the world now than ever before, that's why God has put us here. @SayersMarkCLICK TO TWEET
Looking for a key quote? More of a reader?
Read or download a free PDF transcript of this episode here.
Select episodes of this podcast are now on YouTube. Our YouTube Channel gives you a chance to watch some episodes, not just listen.