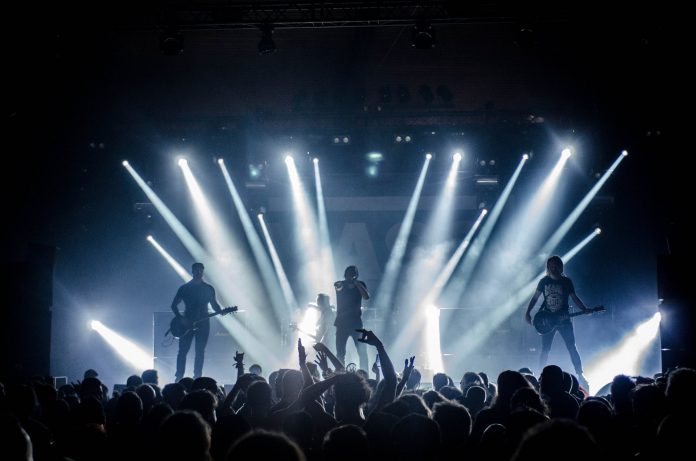 https://podcasts.apple.com/us/podcast/cnlp-336-mike-todd-on-meteoric-rise-transformation/id912753163?i=1000472867991
In 2015, Mike Todd took over as a 20-something pastor of a church of 350. Five years later, he has a million followers on Instagram, his sermons are watched a quarter million times a week and Transformation Church just moved into a 4,500 seat arena at its new building, and is debt free after 7 months in their new location.
Mike explains the meteoric rise, what it's doing to his soul, how he's navigating it, and the power of being 51% sure a decision is the right decision. Plus, we talk about his new book, Relationship Goals.
Welcome to Episode 336 of the podcast. Listen and access the show notes below or search for the Carey Nieuwhof Leadership Podcast on Apple Podcasts or wherever you get your podcasts and listen for free.
Plus, in this episode's What I'm Thinking About segment, Carey gives his latest thoughts on the COVID-19 crisis and how to respond as leaders.
GUEST LINKS
Mike on Instagram | Mike on Facebook | Represent TV
Transformation Church | Transformation Church on Instagram | Transformation Church on YouTube
EPISODE LINKS
Craft And Character
If you are a church communicator, you'll want to check out a brand new ministry for called Craft and Character. Launched by our friends at CDF Capital and led by Steve Carter, Craft and Character is doing a live broadcast event on June 4th. I will be there, along with Steve Carter, Sean Morgan and Dharius Daniels.
It'll be backroom, personal, and conversational, where we will walk you through the craft of public speaking and developing the personal character of a pastor. And if you register before May 15th, you will get a 20% discount. Trust me, you don't want to miss this.
Get a 20% discount before May 15th when you register at
CraftandCharacter.org
Ministry Boost
My friends over at Ministry Boost specialize in coaching and training family ministry leaders, and they've just released an exciting new resource for new family retention. It's called The New Family Retention Plan, and you can grab the turnkey solution for just $25 and start working on your plan now.
Ministry Boost understands COVID-19 has changed everything, so they're offering a free resource just for listeners of this podcast that will help you better engage and connect families during this season. It's got some practical ideas on how your church can navigate our current reality with an eye toward the new normal after COVID-19.
Check out The New Family Retention Plan at
MinistryBoost.org/Carey
CONVERSATION LINKS
Text CRISIS to 33777 to get access to Carey's How to Lead Through Crisis online course
Relationship Goals by Mike Todd
Some Awkward Questions About How to Measure Online Church Attendance (+ 5 Growth Strategies) by Carey Nieuwhof
3 INSIGHTS FROM MIKE
1. Take the next step at 51% certainty
How certain do you need to feel about the decisions you make? What does it take for you to take the next step? Mike Todd says that he lives his life "at 51% certainty" meaning, he doesn't have to feel 100% certain that the decision he's about to make is what he's supposed to do. He doesn't even have to feel 90% or 80%. He says that at 51% there's still a level of faith in trusting God for that decision. Mike says, "The thing that I always tell people is that in this walk with Christ, I don't think you're ever going to be 100% sure. So, for me in prayer, in talking to counsel, if I'm 51% sure, I know I'm going forward."
Mike describes this same kind of faith by Abraham. He says, "It takes me back to like Abraham when he says to Abraham in the Bible like, 'Hey, go to the land that I will show you.' Most of us would need God to lay it all the way out. Go to the land that is right here at this coordinates that you'll meet Betty at the city gates. We want it all planned out. I feel like so many of us miss things because we don't walk by faith, we walk by sight."
In what circumstances do you need to make a decision based on 51% certainty and the rest faith?
2. Doing less leads to doing more
It's not what you think. Transformation Church didn't go viral because of a strategic marketing plan. In 2015, Mike felt led to purchase over $80,000 in camera equipment to broadcast and post his series content on YouTube. And in 2017, he said he felt like God was telling him to cancel their Christmas service. "God said, 'Cancel it. Have a regular Christmas service, and you preach.' That's it."
And on December 5th, Mike says he pulled the plug. "I felt like that was the obedience step to striding, to walking, to not burning out, to doing less, so God could do more." Then on December 23rd, 24th, a woman posted a two-minute clip of Mike's August series, Relationship Goals, and 2 million viewers watch the clip in a matter of 48 hours. Transformation Church went from 1,800 YouTube subscribers to 100,000 in less than 45 days. So, why is this a result of obedience? Mike says that he moved on what he would call "unconventional" choices, and let God do the rest.
3. Relationship Goals was written for his granddaughter
I'm sure you're thinking, "Wait, Mike Todd has young children. He doesn't have a granddaughter." You're right. Mike explains that when he was young, there was no instruction for how to have healthy relationships. "One of the things that I realized as I navigated through my relationship journey is out of all the sermons, all the lessons, all the things that I learned, nobody really talked about relationships."
Mike admits that his struggles and successes in his relationship with Natalie weren't intentional. So, he started to think about what it meant to have goals in a relationship. "I began to think, 'How can you have a goal if you don't have aim?' So, instead of complaining about it, I wanted to become a solution." In his book, Relationship Goals, he describes all types of relationship journeys, and ultimately he points back to "originator of relationship," God. He hopes that readers will be able to set real goals and win in relationships.
QUOTES FROM EPISODE 336
Sight is what you see with your eyes open. Vision is what you see with your eyes closed. – Michael ToddCLICK TO TWEET
I live my life at 51%. I have this philosophy that if I feel like it's God, 51% I'm doing it. – Michael ToddCLICK TO TWEET
Success is trauma. – Michael ToddCLICK TO TWEET
God doesn't bless who you pretend to be. He blesses who you really are. – Michael ToddCLICK TO TWEET
I feel like so many of us miss things because we don't walk by faith, we walk by sight. – Michael ToddCLICK TO TWEET
Most people are living their life in a dreamland instead of actual vision. – Michael ToddCLICK TO TWEET
Crisis is an accelerator, and we all are moving fast through this space. @cnieuwhofCLICK TO TWEET
Crisis is the cradle for innovation. @cnieuwhofCLICK TO TWEET
Looking for a key quote? More of a reader?
Read or download a free PDF transcript of this episode here.
Select episodes of this podcast are now on YouTube. Our new YouTube Channel gives you a chance to watch some episodes, not just listen. We'll add select episodes to YouTube as time goes on.
HOW TO LEAD THROUGH CRISIS: A NEW FREE COURSE
The world is experiencing a series of unprecedented challenges, and you're leading in the midst of it all.
I've got a brand new online, on-demand course, called How to Lead Through Crisis, that can help you lead your team, your church and yourself through the massive disruption.
The course is the gift from me and my team to you and leaders everywhere. In light of everything that's going on, we decided to make it available 100% free.
Inside How to Lead Through Crisis, you'll learn how to:
Cultivate a non-anxious presence that inspires confidence and trust.
Care for yourself so the crisis doesn't break you.
Master the art of fast-paced, clear decision making.
Gather and interpret the most reliable data that will advance your mission
Advance digitally to scale past physical barriers and grow your outreach.
Lead your team and congregation remotely
While no one has all the answers in a crisis this big, in the course, I share the mindsets, habits, tools and strategies that I believe will help you lead through crisis to get you and the people you lead to a new (and better) future.
You can enroll and get instant access for you and your team here.
SUBSCRIBED YET?
Subscribe for free and never miss out on wisdom from world-class leaders like Brian Houston, Andy Stanley, Craig Groeschel, Nancy Duarte, Henry Cloud, Patrick Lencioni, Francis Chan, Ann Voskamp, Erwin McManus and many others.
Subscribe using your favorite podcast app via
SPREAD THE WORD. LEAVE A RATING AND REVIEW
Hopefully, this episode has helped you lead like never before. That's my goal. If you appreciated it, could you share the love?
The best way to do that is to rate the podcast on Apple Podcasts and leave us a brief review! You can do the same on Stitcher and on TuneIn as well.
Your ratings and reviews help us place the podcast in front of new leaders and listeners. Your feedback also lets me know how I can better serve you.
Thank you for being so awesome.
NEXT EPISODE: MICHAEL TODD (BONUS EPISODE)
Mike Todd is back with an update on what's happened at Transformation Church during the global crisis. While they were already an online church before, online attendance has exploded to 10x what it was before COVID, and giving has soared. Mike takes you backstage to explain their online model, why the digital church is here to stay, and how to turn online viewers into engagers, contributors, disciples and donors. In so many ways, this short conversation is a preview of the future church.
Subscribe for free now so you won't miss a single episode.