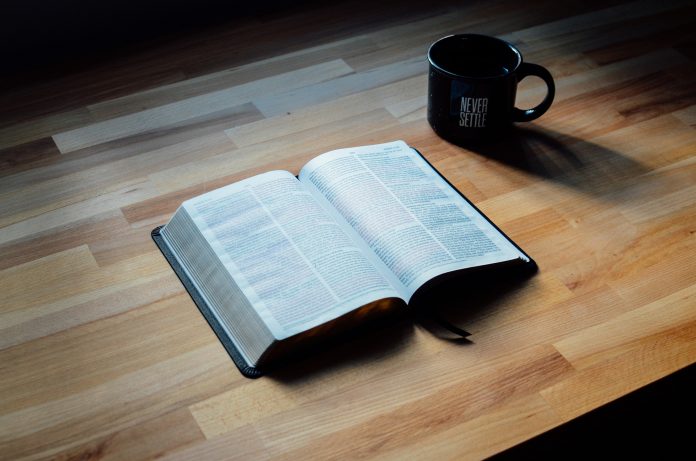 https://podcasts.apple.com/us/podcast/how-bible-breakfast-can-heal-you-beginning-today-asheritah/id1447894871?i=1000453968340
What if taking time in the morning with God was a can't-miss, easy-peasy, joy-infusing, delight? Asheritah Ciuciu shares just how much wonder awaits you with her amazing new cookbook meets devotional, Bible and Breakfast: 31 Mornings with Jesus — Feeding Our Bodies and Souls Together. 
CONNECT WITH ASHERITAH
Asheritah's Website // Instagram
(Use these links to tell Asheritah how much you appreciate her.)
CONNECT WITH MARGARET
Margaret's Instagram // Facebook // Twitter // Pinterest
Taste and See by Margaret Feinberg
SHOW NOTES
Bible and Breakfast: 31 Mornings with Jesus–Feeding Our Bodies and Souls Together
SPONSORS
This episode is made possible by Moody Publishers.
RECIPE
Make-Ahead Breakfast Burritos
PREP TIME: 10 minutes COOK TIME: 15 minutes YIELD: 12 servings
This recipe is a family affair—every member has a job to do, and we put on some fun music while we cook. These breakfast burritos are my idea of grab-and-go breakfast for a day of writing because they're packed with protein and keep me full and focused for the better part of the day. My husband also packs these in his lunch bag for breakfast on his way to work, and my daughters split a burrito between the two of them.
Freezer-friendly
Kid-friendly
Meal Prep
12 large eggs
½ tsp salt
¼ tsp pepper
2 Tbsp unsalted butter
12 oz breakfast sausage or ham
1 cup shredded cheese of your choice
½ cup diced onion
½ cup diced red bell pepper
2 Tbsp chopped chives
4 oz cream cheese, softened
12 whole-wheat tortillas
1. In a large mixing bowl, whisk together the eggs and add salt and pepper.
2. If using breakfast sausage, cook in a pan over medium heat until no longer pink. Drain the fat and set aside. Melt 1 tablespoon butter in the same pan and sauté veggies with a sprinkling of salt, until soft. Remove from pan and set aside with the ham or sausage in a bowl.
3. Melt another tablespoon of butter in the same pan and pour in the eggs. Cook over low heat, and when the bottom of the eggs have started to set, gently scrape with a spatula until the egg has fully cooked but is still shiny.
4. Stir in the Cheddar cheese, veggies, and cooked sausage. Add additional salt and pepper if you'd like.
5. Smear cream cheese on each tortilla. Top each with a slice of ham (if using) and ½ cup cooked egg mixture, and then roll them up like burritos. Individually wrap them in aluminum foil, and allow to cool. Store in the fridge for a few days or in the freezer for up to 3 months.