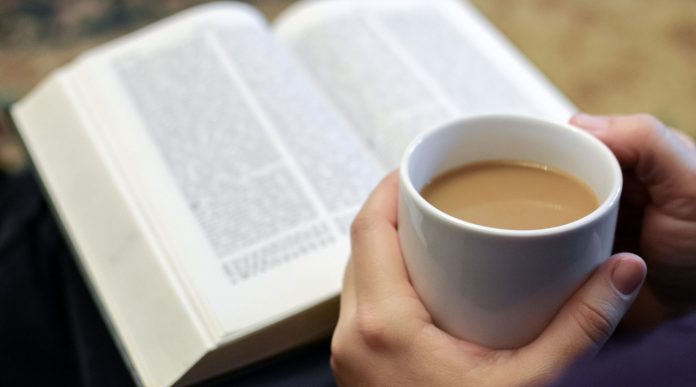 Last time, I began sharing with you that if you don't have a personal support system, you're vulnerable. The only way you'll last in ministry, the only way you'll accomplish all God has commissioned you to do is by practicing self-care and surrounding yourself with those you can depend on. Christ, the perfect Man, deity in the flesh, modeled this for us. Clearly, it's a critical component to fulfilling your mission.
I'll pick up this time at point number 4, but I encourage you, if you didn't read my previous blog, start here and come back to read this one after. They build upon each other.
4. Think About What Peers In Ministry You Have Outside Your Church. These are people who are equal to you. They could be in your city or region. They serve as a safety net for you and for them. Significant Church serves in this capacity for me. I have met wonderful ministers here who are about Kingdom work, and we can encourage and inspire and invest in one another as peers. None of us have all the answers. I'm always learning and growing from them. I might have been serving as a pastor in one capacity or another for over 40 years, but if you stop learning, you stop growing.

We need peers in our lives so we continue to grow. One thing I've done, and I encourage you, pastor, to do, is to begin reaching out to local pastors of other denominations and building healthy rapport. Meet once a month, maybe more. Complete them, don't compete with them. Celebrate their successes, and they will celebrate yours. One of the pastors in my group, a great guy full of life and a joy to be around, his 12-year-old son had a series of seizures and it got bad. He was diagnosed with encephalitis and meningitis. I connected with our group of local pastors and encouraged them to pray, and one of the pastors – this was so smart! – he called his whole church together to pray for this boy. The church got on their faces before the Lord and prayed. When the boy recovered, the pastor and his family wept learning that the church had prayed for their son!
5. Develop Hobbies and Activities During Which You Can Fully Unplug. Is there an activity that you enjoy? I felt guilty for years, especially when our children were young, when I'd find a slot of time to do something where I'd unplug. But it's necessary and in our best interest to take that time for ourselves. Probably about 15 years ago I started cycling with one of my boys. It's become so much fun to ride out in the country. The wind just blows every cobweb out of my head. We have to do things like this from time to time.

What do you like to do? Fish? Hunt? By doing the thing you enjoy, you refresh your soul. You refresh your being, and your being needs refreshing! As a side note, the time you put into it probably helps you to be more productive in the Kingdom side of things. Do something lest you do nothing.

6. Healthy Self-Care Recognizes the Need for You to Become a Father for Others. This will keep you stronger in the years ahead. I've seen many godly men have a wealth of knowledge and insight and anointing and come to a place where they quit inviting and don't use the last few decades of their lives to their fullest, experiencing multiplication by passing what they have to the next generation. 1 Corinthians 4:15-16 tells us there aren't many father-mentors in the body of Christ, and it's our job to fill the gap. Become a spiritual father or mother to someone. Don't assign yourself this position, telling that person they are now your spiritual son or daughter; build relationship. I believe that's one of the greatest signs of healthy self-care and a support system – when you reach a certain age and want to see those younger than you strengthened and encouraged. I'm at that stage in life. I love seeing others flourish! And if I have anything I can give someone for that to happen, I am thrilled. I love it!

I get the opportunity to mentor a lot of pastors throughout my area, and I tell each one of them that I have no agenda in their lives other than for them to become the best version of themselves. Our time together is often used to ask any questions of me that will help them move forward in their own callings. That's my joy.

Stepping into this mentorship is an understanding of your identity. You are a steward. You don't own anything. You don't own a building. You don't own the people. Jesus is the Head of the church, and as a mentor, you transition to a place of fathering and mothering. I think if we had more of this in our nation and in the body of Christ, we would see fewer men and women falling into discouragement and moral failure.
7. Knowing Your True Identity Is One of the Greatest Intentional Self-Care Steps You Can Take. This whole process of self-care and having a personal support system is about maturity: You knowing you need help, and then you being willing to help others. Let's take David for example. David started out as a shepherd, but he became a worshipper and a poet. Later, he received the anointing to be king and he had to become a warrior. For about 16 years or so, he had to run, all the while knowing that one day he was going to be king. And he was surrounded with discouraged, indebted, and discontent men. I think 400 or more! They grew strong in battle together because David knew who he was. They became David's mighty men.

Pastor, do you know who you are? Yes, you're a pastor and maybe a husband and father and grandfather – but in your calling, who are you? When you know your true identity, it will help you stay strong. It becomes a part of your personal support system. As I said, mine is now to be a Kingdom builder and connecter, and if I stay in that role, I think I can finish strong. I'm not going to say "will" because we're all vulnerable and we need each other, but I do believe I can stay strong till the Lord takes me home. So pastor, what is your true identity within the function of your calling? When you know it, you will stay strong, encouraged, and able to encourage others.

I hope you see the need for good self-care in your life today, and that there are things you can implement to keep you strong and healthy. God loves you, and we at Significant Church love you too. If you're in need of a support system, why not start here? Consider becoming a member of SCN. It's free, and you'll be able to participate in our many webinars, as well as regional and national events. You may want to consider stepping up in your membership to the Local Connector level. We'll help you develop the skills you need to create a support system of local ministers from all denominations and members of your church who are foundationally strong and trustworthy. To learn more about Significant Church, visit their Membership Page here.