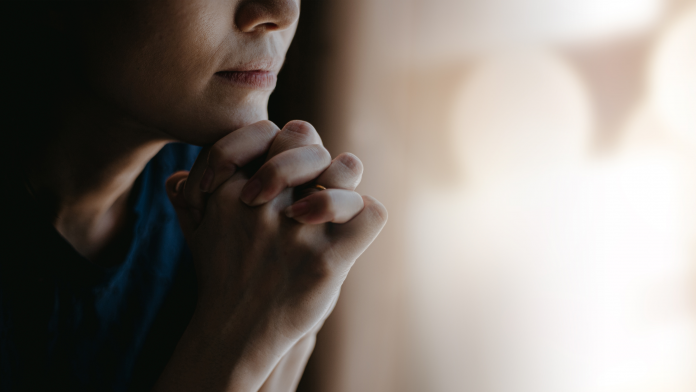 Seminary life has been so wonderful to me. God has greatly blessed as I have enjoyed the many years I have lived in Texas! Years ago as the educational journey began, my voyage seemed to be set as I pursued not only my master's degree, but my doctoral degree as well. However, as the graduation date approached, so did a timeline for many decisions to be made. As a result, fear began to creep in due to clouds of uncertainties looming over my head. No personal blueprint plan would work. I literally had to put my plans down and seek God's will.
Years Prior when God Called me to Texas—My Plans were not the Lord's Plans . . .
In looking back, I remember the "tug of war" I experienced when the door opened for me to move to Texas to attend seminary. I was living in New Orleans at the time and was perfectly happy. I was not looking to move. When the opportunity came to go to Texas, it was quite a surprise, to say the least. However, as I began to seek the Lord, through prayer and through His Word, He made clear to me that He had indeed opened the door for me to move.
On the Other Side of God's Open Door . . .
On the other side of the Lord's open door awaited a purpose, a plan, and blessings I never envisioned. Had I allowed my plans to stand in the way—or even my emotions, I could have missed amazing opportunities awaiting me from God. It is important to note here, God was the one who opened the door. He was calling me to follow Him, whereas I had been so used to asking Him to follow my directional course. I am so glad I listened and followed His plan instead of my own.
Now, Eight Years Later . . .
I continue to walk in the blessings and purpose God has for my life. Yet now, once again, I am waiting on His direction for the next step of this journey. Even though He has made clear parts of the journey moving forward, I am still waiting on Him to answer other parts. What do we do—when we do not know what to do? Well, I am glad you asked. I have learned some important truths I would like to entrust to you that God has shown me throughout the years—in times of waiting and in times of seeking.
What to Do when We Do not Know What to Do
We Seek Jesus
God says in His Word that He will show us the way to go.
"I will instruct you and teach you in the way which you should go; I will counsel you with My eye upon you" (Psalm 32:8).
Keep praying, keep asking, keep seeking.
"Be anxious for nothing, but in everything by prayer and supplication with thanksgiving let your requests be made known to God. And the peace of God, which surpasses all comprehension, will guard your hearts and your minds in Christ Jesus" (Philippians 4:5-7).
We Trust Him
We trust that God has a plan and that He will move on our behalf to bring it to fruition. We trust in His plan above that of our own.
"Trust in the LORD with all your heart And do not lean on your own understanding. In all your ways acknowledge Him, And He will make your paths straight" (Proverbs 3:5-6).
We Wait
Before jumping ahead, wait on God's directions, and answers. If He is silent, wait. If He has not made the direction clear, wait. For in His appointed time, He will act.
"Yet those who wait for the LORD will gain new strength; They will mount up with wings like eagles, They will run and not get tired, They will walk and not become weary" (Isaiah 40:31).
"I would have despaired unless I had believed that I would see the goodness of the LORD In the land of the living. Wait for the LORD; Be strong and let your heart take courage; Yes, wait for the LORD" (Psalm 27:13-14).
"For from days of old they have not heard or perceived by ear, Nor has the eye seen a God besides You, Who acts on behalf of the one who waits for Him" (Isaiah 64:4).
As you wait, enlist prayer partners to pray for you and with you.
We Rest in God
We are reminded in God's Word that our days were ordained by God before we were ever born. So we can rest in His sovereign plan and care for our lives.
In Psalm 139, we read: "Your eyes have seen my unformed substance; And in Your book were all written the days that were ordained for me, When as yet there was not one of them."
We are reminded that God will go before us—planting us where He wants us to be.
"Who goes before you on your way, to seek out a place for you to encamp, in fire by night and cloud by day, to show you the way in which you should go" (Deuteronomy 1:33).
"See, I have placed the land before you; go in and possess the land which the LORD swore to give to your fathers, to Abraham, to Isaac, and to Jacob, to them and their descendants after them" (Deuteronomy 1:8).
As You Seek, Trust, Wait and Rest—Also Pay Attention to the Lord's Activity in Your Life
Just recently the Lord spoke to me in the form of direction by reminding me of what He is doing in my life for His Kingdom purposes. It was not just one thing I was noticing; rather, it was several acts of His intervention, blessings, and movement—all pointing toward His calling upon my life. As I continued to watch and listen, I took heed to a message being spoken repeatedly to me through His Word and through His circumstances.
When God reveals the next step, be obedient to what He tells you to do, move forward in faith and in total dependence upon Him, thanking Him for His faithfulness to you. Again, if God only reveals one step at a time, be obedient and take it. For that step will lead to the next step, and to the next step, and eventually to what God is calling you to do. He is faithful!