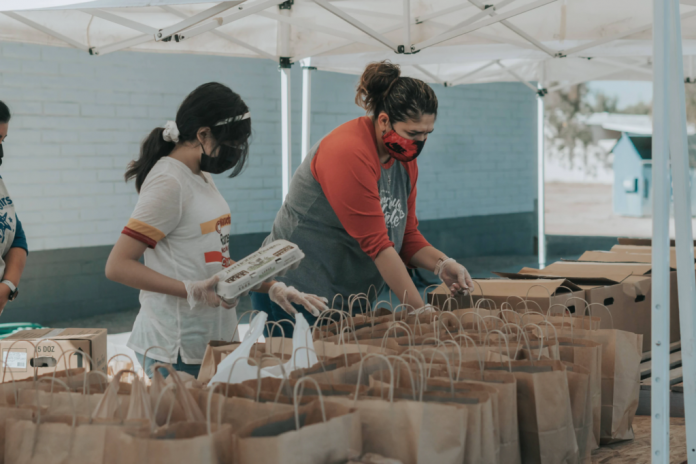 He who sows sparingly will also reap sparingly, and he who sows bountifully will also reap bountifully. So let each one give as he purposes in his heart, not grudgingly or of necessity; for God loves a cheerful giver. And God is able to make all grace abound toward you, that you, always having all sufficiency in all things, may have an abundance for every good work. – 2 Corinthians 9:6-8
Sometimes, choosing generosity can go against our human nature. We are often compelled to keep our focus on ourselves, rather than on the needs of those around us. But generosity is a principle by which God releases abundance into our lives. It's something we have to practice before we can see the power of it. God loves a cheerful giver, and to the cheerful giver abundance is promised.
There's not a pastor out there who doesn't want EROI – Eternal Return on Investment. Our job is to scatter the Word bountifully and know that God is going to do great things with it. Something I stumbled upon was the truth that discipleship happens when you develop a spirit of generosity within your church. Generosity produces leaders, and those leaders understand the heart of God and work diligently to multiply the work God is doing.
In my first year as a pastor, which was back in 1990, I went on a fast because nobody had come to the Lord for weeks in our church. I had just taken it over, and it already looked stagnant. Dr. Cho told me to read the Book of Acts on my knees, and when I did, God gave us seven things we were to build the church upon. As soon as we got to work, the people knew we weren't just establishing a program for the church but rooting the church more in scripture. We grew by 365 decisions for Christ during my first full year as pastor!
A biproduct of that growth was that we were able to meet budget in November. With the extra money we had, we gave to missionaries and helped build a Bible school. We did all kinds of different things that year, and there was a spirit of generosity birthed in the church. God was up to something.
I never dreamed that by developing a generous spirit we would see our volunteers become better greeters in the lobby, better workers in children's church, and better in outreach to our city. Our church was received favorably, and our community had a positive experience with God. I didn't understand it! How could this happen? I wasn't raised to be that generous of a person, to be honest with you, but I could see the power of generosity at work.
That's really where it starts! Generosity doesn't start with money. We see this in the comments of Jesus when He spoke of the widow who gave two mites. The widow touched God's heart by giving. It wasn't the gift of the wealthy one, given out of his abundance; it was the gift that came from the heart that released God's approval and abundance.
You know, some pastors will almost apologize for taking up the offering. That shouldn't be. The offering is a time where we should give generously and cheerfully! What God doesn't want is for people to give reluctantly or under compulsion, so if you believe that God watches over His Word to perform it as I do, then you must believe that the Holy Spirit will bring forth generosity in hearts and reward those hearts with abundance.
Pastors have told me, "Well, I don't talk to people much about giving…" Do you talk to them about prayer? Do you talk to them about forgiveness? Because if, as a pastor, you're more concerned about emotionally pleasing people as opposed to helping them learn to experience God through His Word, the church will lose its relevance.
There's a man in my church who's making hundreds of thousands of dollars now. I didn't even know him. He just came in one week, got saved a while later, and found freedom from an abusive past. He told me, "I heard you preach and teach, and I started realizing God wanted to use my life. I never dreamed I'd have the life, the family, the house, everything that I have today. God is faithful!" If I had put him under some compulsion, that wouldn't have happened. But when we taught the Word, the Holy Spirit moved on him and did some amazing things inside his heart.
God is the one who brings the multiplication to our generosity. Whenever we let scripture bring stewardship to our people, we're going to get leaders to rise up.
Paul said, "It is required in stewards that one be found faithful" (1 Corinthians 4:2). What he's really saying is, "I'm going to teach you God's Word, and I'm not going to put you under compulsion. I'm not going to push you and foster reluctancy because you'll miss the blessing of what God wants to bring into your life." For the person the Holy Spirit is moving upon, this will bring them to a whole new point in their walk with God and they will start stewarding their time, talents and provision better.