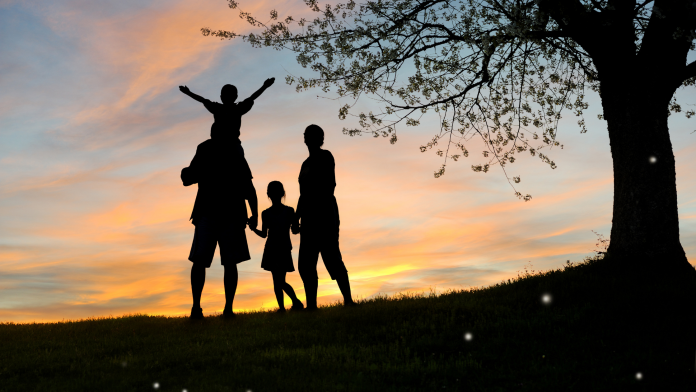 We celebrated our first family day in Ontario today…a celebration, our premier says, of family, because families need more time together. Good idea.
So what does your family do to stay together, to foster family life and a journey that points kids in the right direction? We're at the stage where racking up the mileage on the car is not hard…hockey rules, and right now we're all over the place in playoffs. Beyond that and work, there's not a lot of time left. So how do we leverage that time? Because time is the key to relationship, and relationship is the key to life in Christ (it's all about a relationship!) To me, as the kids get older, the key is not just praying together or reading the Bible together (that's important and necessary), but opening a dialogue about faith and life that runs through life. That can be a lot trickier.
Personally, I find conversations about God and life happen best in the flow of every day life. Here's what we do to try to track together at this stage in life (my boys are 16 and 12):
We eat dinner together almost every night. Very important. With my BBQ busted, I'm loving it when Toni brings out the crockpot in the morning. Ribs rock.
We serve together Sundays at Connexus.
We listen to music together, and let the kids drive the playlist. Beats four people living together 24/7 with four iPods running and four soundtracks.
I let my 16 year old drive wherever he's legally allowed to. That gives us time together.
I pull each son out of school once a term and do something with him for fun.
I'm reading through Daniel with Sam (aged 12). Great story about a young man, God, and integrity.
We play board games, watch movies and read in the same space.
I'm trying not to work to hard.
We try to do several shorter vacations together each year.
Pretty normal, unimaginative stuff, but the key to relationship is time.
What things do you do with your family? What helps you keep communication and God-opportunities wide open?
You Deserve to Stop Living at an Unsustainable Pace. How to Get Your Time, Energy, and Priorities Working In Your Favor.
Wow! I didn't realize I was in desperate need of this message and system in my life and business.

This message so profoundly impacted us, that we named our annual company theme, "At Our Best," using Carey's system and resources to strengthen our culture and make health a priority this year."

Sean Cannell, Founder and CEO, Think Media
Without a new strategy and approach, it's easy to continue to:
Sacrifice family on the altar of work
Overcommit and underdeliver
Have no time for what you actually want to do
Struggle to get time off to refuel and relax
Worst of all, other people—other tasks, jobs, and projects—will continue to hijack your life.
It's time to change that by implementing a strategy that works.
At Your Best is a proven strategy to get your time, energy, and priorities working in your favor.
It's a step-by-step online course with video modules, tools, tips, and lessons that help you break the stress spiral and find up to 15 productive hours each week.
50,000+ leaders have used the At Your Best strategy to escape the stress spiral and finally do what they want to do—grow their organizations, advance their careers, launch new ventures, be far more present at home, and take regular time off.