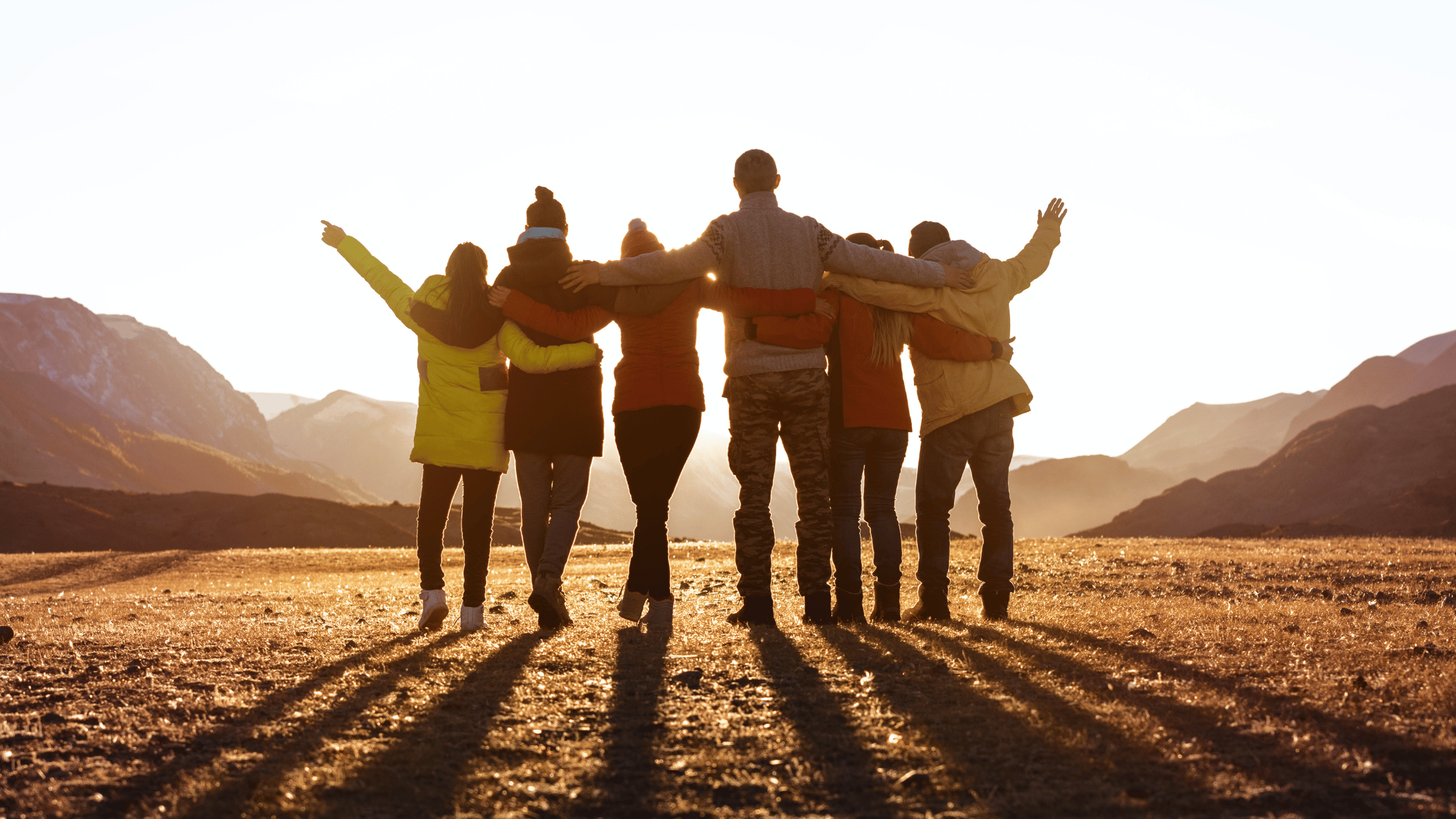 When Lily came on one of our wilderness trips, she had been feeling isolated in her life of faith for a long time. She had been raised in a Christian community that cared more about performance as a Christian than her relationship with God. Scripture was quoted at her instead of read with her, and she often felt lectured by her leaders. Lily had followed God's leading to come on a wilderness course so she could "figure out how to get her life together."
One afternoon on the expedition, while struggling to climb a rocky slope, she slipped and scraped her leg. As she sat down to deal with her wound and her fear, another student came and sat with her. Another grabbed her pack to carry it up the slope in addition to their own. It was the first time Lily had found herself surrounded by others in her struggle. Previously, she had to face things alone, but this time someone else came alongside her to help and encourage her. That moment— that first taste of belonging—transformed her life.
None of us are meant to travel our journey alone.
Foundationally, discipleship is a community endeavor. You cannot disciple yourself. Literally, it takes two people! We are meant to come alongside others, and we are meant to accept help and let others lead us. Interdependence is fundamental to the life of faith. When an ordinary person answers the call to the adventure of discipleship, they discover people who are on the same journey (friends, allies, mentors) and connect with them.
There are no solo heroes in the Kingdom of God.
Often, we think of disciplemaking as some form of school or ministry preparation, recalling Sunday school teachers, youth leaders, or pastors who have discipled us. But when we reflect, we can usually think of others who have shaped our understanding of God or who modeled what it means to be a Christian in practical ways. I think of the elderly woman across the street who hosted a half-day VBS at her house for the neighborhood kids when I was growing up. She would quiz me about Bible stories while I ate her chocolate chip cookies. Or there's the friend of mine who worked at the post office and always thought of himself as a missionary in his workplace. He was known for bringing people joy.
God intended all of us to be disciplemakers. We don't have to make it complicated.
Spiritual transformation is challenging, but it is not complex. There is a King and his Kingdom, and we are created to fellowship there as brothers and sisters. We are students, apprentices, and practitioners of the ways of Jesus. We are obedient to what God is saying, and we respond with faith. We do all this with the guidance and prompting of the Holy Spirit (1 Corinthians 2:10; John 14:26; John 16:13). The process of transformation happens through learning and unlearning, relationship, and imitation, which is why we need others.
As disciplemakers, we walk in close relationship with those we disciple, but our relationship is not just a friendship. A guide can enjoy the company of those they are leading, but they must be more than friends. They also have to help equip others. As disciplemakers, we have a simple, God-given agenda—transformation. We hope, pray, contend, intercede, and intentionally guide the disciple to be more like Jesus. Formation, as evidenced by transformation, is the purpose of discipleship.
As a disciplemaker we must explore two questions:
How do formation and transformation happen in ourselves?
How can we encourage these things in others?
Relationships are the key to authentic discipleship.
No longer are we disconnected strangers living in different houses. Instead, we are connected sojourners on an epic expedition together. It makes all the difference in the world. People grow in their relationship with God by observing and learning from those around them—those who are further on in their journey. We are increasingly transformed by being together.
Jessie Cruickshank holds a M.Ed. from Harvard in Mind, Brain, and Education. She is an ordained minister and a nationally recognized expert in disciple making and the neuroscience of transformation. She has spent two decades applying neuroeducation research to discipleship, ministry training, experiential education, and organization development. Jessie is respected globally as a missiological thought-leader and a church and denominational consultant and is the founder of Who-ology. Jessie lives and adventures with her family in Colorado.