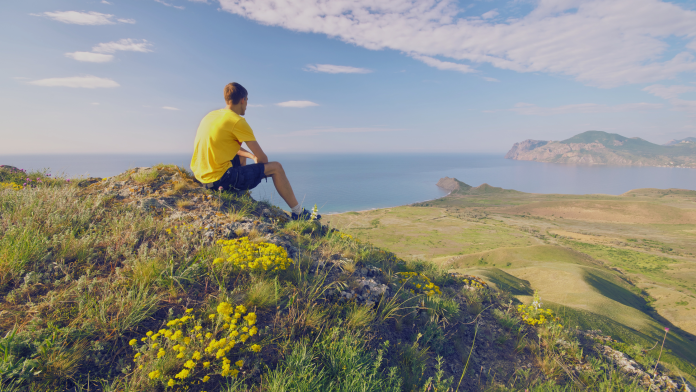 God is not ignoring your suffering or pain. He sees what you are going through, and he is getting ready to act on your behalf. Trust him. He has a plan, and he will deliver you from all your troubles (Psalm 34:19).
GOD HAS HEARD YOUR CRY
In Exodus 3, the Lord appeared to Moses in the form of a burning bush. Moses was amazed because the bush was not burning even though it was on fire. "Moses! Moses!" the Lord called. "Here I am," Moses replied. "I have surely seen the affliction of my people which are in Egypt," God said, "And have heard their cry by reason of their taskmasters; for I know their sorrows" (Exodus 3:7 KJV). The word "affliction" in this verse means trouble, anguish, pain, and distress.
God has taken notice of your trials. Sometimes we feel like God is ignoring our prayers and heartache. Sometimes we wonder if God even sees what we deal with. But God is concerned with every detail of our lives. The Bible says, "The eyes of the Lord are upon the righteous, and his ears are open unto their cry" (Psalm 34:15).
He told Moses, "The cry of the children of Israel is come unto me: and I have also seen the oppression wherewith the Egyptians oppress them" (Exodus 3:9). The Bible says God is touched or moved "with the feelings of our infirmities" (Hebrews 4:15). And he is telling you like he told Moses, "And I am come down to deliver them out of the hand of the Egyptians…" (Exodus 3:8). God has heard your cry and seen your tears, and I believe he wants me to tell you he is about to bring you out of the mess that you are in.
GOD HAS SEEN YOUR TEARS
In 2 Kings 20, King Hezekiah came down with a terrible sickness. The prophet Isaiah even told him to set his house in order because he would die and not recover. But Hezekiah turned his face to the wall and prayed to the Lord.
"I beseech thee, O Lord, remember now how I have walked before thee in truth and with a perfect heart, and have done that which is good in thy sight. And Hezekiah wept sore" (2 Kings 20:3). Hezekiah's cry immediately got God's attention. Before Isaiah had a chance to finish leave, God told him to turn around and tell Hezekiah, "Thus saith the Lord, the God of David thy father, I have heard thy prayer, I have seen thy tears: behold, I will heal thee" (2 Kings 20:5).
YOU ARE COMING OUT
God is about to answer you. You may be dealing with an incurable sickness. You may be experiencing trouble in your marriage or trouble on the job. Someone may have lied on you. The enemy may be coming at you on all sides. But no matter how intense the warfare against you may be, the Holy Spirit sent me to tell you the same God who delivered the children of Israel from Egyptian bondage, the same God who split the Red Sea and drowned Pharaoh and his army, is the same God who is about to bring you out of the trouble you are in.
Nothing is too hard for God. I dare you to tell the devil, "I'm coming out." God is making a way for you right now. He is on your side, and no weapon formed against you will prosper (Isaiah 54:17). Your trouble has God's attention, and he is saying enough is enough. Your trouble is about to come to an end. He has heard your cry and seen yours tears, and he is about to answer your prayers.

GOD WANTS TO USE US
God has heard the cry of the people of Pakistan, and he wants to use us to answer their prayers. As you know, we have been given an amazing opportunity to preach the Gospel in the city of Mian Channu where we will hold an evangelistic mega-crusade on November 4th to 11th. We are expecting over 100,000 people to be there and believe the power of God will manifest in unprecedented ways. Miracles will take place. The sick will be healed. And souls will be saved. We will also hold a pastor's conference, expecting over 1,500 pastors, as well as visit the brick kiln, a place where slaves and their families are forced to make bricks until they can pay their debt.
God has opened doors for us share the Gospel with these people. The people of Pakistan have been crying out for hope, and God has heard their cry and will deliver them. The Bible says, "For 'Everyone who calls on the name of the Lord will be saved.' But how can they call on him to save them unless they believe in him? And how can they believe in him if they have never heard about him? And how can they hear about him unless someone tells them? And how will anyone go and tell them without being sent?" (Romans 10:13-15 NLT).
You can help send us to Pakistan and play a role in answering someone's prayer. We are in the process of raising $60,000 and are asking our partners to stand with us and sow a seed of $1,000, $750, $500, $250, $100, $50, or $20 to help us cover the costs of the crusade. We will be using 550 buses to bring families to the evangelistic crusade, as well as renting a tent and chairs, lighting and sound equipment, a generator, and more. And we'll be feeding ushers, bringing in worship singers, arranging team visits, and covering travel expenses.
We believe God is going to pour out his Spirit in a mighty way to impact the nation for Christ, and we cannot wait to share with you about the outbreak of miracles and deliverances that will take place.
When you give, we ask that you specify that your donation is for the Pakistan crusade. Use your preferred method of giving below:
Or mail your donation to:
Sean Pinder Ministries
P.O. Box 2726
McKinney, TX 75070
God Bless,
Pastors Sean & Aimee Pinder