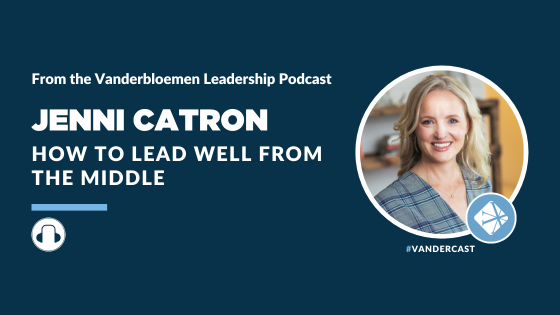 In today's podcast, William Vanderbloemen talks with Jenni Catron, Founder, and CEO of The 4Sight Group. Jenni and her team of leadership coaches work to build confident leaders, extraordinary teams, and thriving cultures for businesses and ministries.
In this conversation, William and Jenni discuss how the need for great leaders is more critical than ever. Expectations on mid-level leaders has increased over the past 3 years and 43% of managers say they are burned out. They share the practical skills leaders need to retain their top talent and attract new employees to join their mission. Discover how you can lead well from the middle by building a healthy culture and increasing retention.
We hope you enjoy this conversation!

This following content was originally published on Vanderbloemen's website, linked HERE.