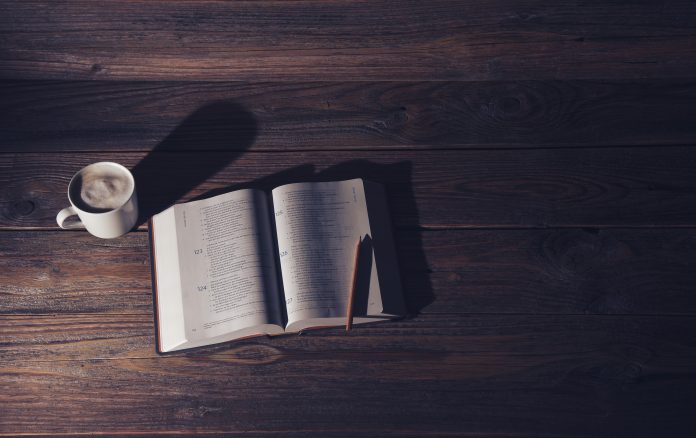 If a minister is going to succeed in his calling, he cannot do it as an island unto himself. He must have a support system that will last – one that will encourage and inspire him, challenge him, and hold him accountable when he needs it. Sadly, not many ministers have a personal support system. They've never been shown how to build one!
Today, I'd like to begin sharing the steps you need to take to go all the way in your calling and finish strong. There are seven steps. I will begin covering them here and finish the rest in my next blog. I hope you will take the time to read both, as I believe this information will greatly benefit your life.
Jumping right in…
1. Realize Your Need Is Real.
You must understand that you are vulnerable. 1 Corinthians 10:12 tells us, "Let him who thinks he stands take heed lest he fall." No pastor ever enters the ministry thinking he or she is going to face burnout, major disappointment, a family setback, a health situation, a big temptation, or God forbid, moral failure. But some do, and I don't want any minister to ever go through these situations alone. Many are aware of their insecurities, even their weaknesses, but they go forward in purpose and in vision. They keep believing their calling and anointing will break the yoke of bondages and see people come to the kingdom, becoming fully devoted followers of Jesus Christ. But if they're not honest about this revelation that their need is real, it could be just a matter of time with the weight of ministry, the warfare of ministry, the disappointments in ministry, and suddenly they'll find themselves in one of these situations. They'll become just another statistic.
In my early years of ministry, if I didn't give 110% in the ministry, I felt I was letting the people down, letting the Lord down. I felt like I wasn't serving to my best capacity. I was wrong. I was trying to do everything myself, and it only intensified when we moved to Kentucky to birth a church. I never worked as hard as I did when I had 150 people. There are numerous models to birth a church available now, but we didn't have them back then. We had a grassroots approach, knocking on doors and asking people to come. It was very time and energy consuming. I learned through my mistakes in ministry that we cannot have this Lone Ranger approach. We just can't. There's no perfect superhero model to follow. You're not going to achieve what can't be achieved. You need help just as I needed (and still need!) help.
One of the first signs that you're in trouble is you start isolating yourself. You can be in a crowd, but you feel isolated and frustrated. In this moment, the revelation that you have needs must be very, very real. You must acknowledge your needs and turn toward the people who can support you through your hard time.
2. Determine What System or Systems You Have in Place to Promote Self-Care and Healthy Relationships.
Who are the fathers and mothers in your life, people who are over you in ministry, who are helping to look out for you? The unique system I've developed is not the only system; it's just one that has worked for me. I have trusted men in pastoral positions currently and retired from the ministry who understand my need for self-care and healthy relationships, who have agreed to be my support system and invest relational time with me and my family. The best is when it's a pastor and his wife investing in you and your spouse. I really don't know that I would have made it this far if I hadn't had these men in my life.
Now, my overseers have legal authority in my life and in the life of my church. They don't direct vision, but if I were in sin, they would be the ones to work with me, to exonerate me, to discipline me, to remove me if necessary. They're also there to cheer me on and to help when I need it. It's a precious thing that we have. They know my family and they keep in touch. They're just a phone call away, ready to help me process a difficult situation or to offer a different perspective and wisdom. One of the most critical self-care issues pastors often run into is not having anybody to process things with. They try to process everything on their own, and it's futile.
I've had my share critical issues. One of my sons was diagnosed with cancer. It was devastating to hear! A presbyter spent a whole day with us praying and reading Scripture. He played a vital part of my support system at that time. Seven years ago, I became suddenly ill. I hadn't been practicing self-care. I ended up with an abscess in my colon and had to have a lot of it cut out. It was not fun. I was in the hospital for about a week, and another one of my overseers, a dear friend, he didn't have to, but he showed up and pastored the church and preached for me. He was able to keep the church informed on how I was doing. These types of relationships have been a lifesaver for me. These father figures have loved me and cared for me. You know, there's a difference between urgent and important, and this is important — have these people in your life.
Who do you have in your life? What fathers, what mothers? Who are they? Can you name two or three who are committed to you and who you can receive mentoring and encouragement from? Can they call you when you're off course and ask, "What in the world are you thinking?" Can they bring you correction? Who calls you in a moment of celebration to say, "Great job!" If you don't have that, you need to spend some time creating a good support system. With your system in place, self-care will become so much easier.
3. Consider the Relationships Available in Your Church.
Who is committed to you that you can be transparent with? It could be people on your team, older couples, retired ministers or businessmen, or individuals who have experienced a lot in life. You need only a few of these people to have your back, to know you enough to be able to tell when you need attention. These individuals will love you so much that they will be aware of your emotional, physical, and spiritual needs, and they will encourage you. They will have great maturity, discernment, understanding of church dynamics, and confidentiality. Do you have that, pastor? If not, you need it!
I'll stop here for today, but please read my next blog. I want you to have a personal support system that's strong and helpful as you walk out your calling. Too many fail for lack of support and accountability. Don't let that be said of you. Build a support system that will last!