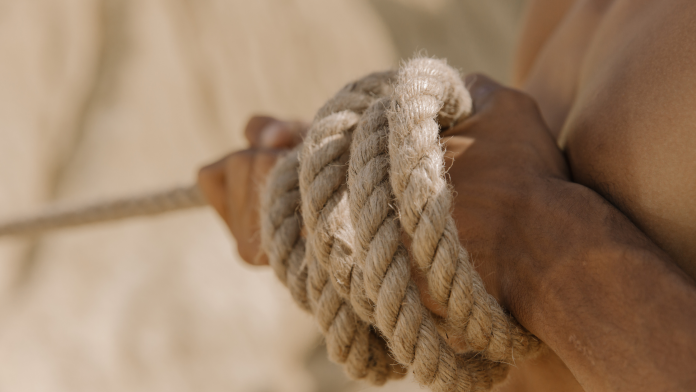 People are stubborn. Once they have a belief, they struggle to reimagine something new.
Now, if people are stubborn, leaders can be hard-headed and impossible to change!
Not really. However, it is how we feel sometimes.
We hold tight to our ideals. We believe we know best.
Yet, we don't. We are not perfect. Nor are the ideals that we hold so tightly.
Today's challenge for you is to examine what you think about and see if you need to change your mind. Why? Because there's power in changing your mind.
The Power Of Changing Your Mind
Throughout the years, I've held tightly to many different beliefs. Some of these beliefs I would never change. Others, they've changed multiple times.
Looking back, I see there's power in changing my mind. The changes I've made to what I think about and believe have been life-altering.
I wondered if others had experienced the same. They have.
In a blog post, Duncan Anderson shared a great quote from Ray Dalio. Ray said:
The ability to change your mind is a super power.
Duncan ends his post by saying, "Changing your mind isn't something to be ashamed of. Done for the right reasons, changing your mind is something to be proud of." Duncan is right. Be proud to change your mind.
Kristin Craft, the director of early-stage startups at Silicon Valley Bank, talks about changing your mind on LinkedIn. Kristin doesn't call changing your mind a superpower. She does see this ability as a hidden power.
She shared an experience where she was proven wrong. Most people would grumble and complain. Instead, Kristin found herself delighted when challenged by her boss, Haley Bryant.
Later in the blog, Kristin shares how Adam Grant has the Think Again Quiz. The quiz helps people understand their primary nodes of thinking. Give it a try.
Once you know your primary node of thinking, you can begin to view your decisions through this discovery. You may find yourself making different decisions once you know how you make decisions.
Sara Verbruggen was the last person I looked up who talked about changing your mind. She also mentioned Adam Grant's book Think Again: The Power Of Knowing What You Don't Know.
She shares how we can become better at changing our minds. Many people hold opinions. They believe their opinions are right. They're not right all of the time, sorry!
Rather than hold fast to opinions, you can hold fast to values. Values will allow you to change the way you see the world and, in turn, change your mind.
The last thing Sara mentioned was the formation of a challenge network. I talked about this in a previous blog post and have found this method to be a great way to change your mind.
Hold Tight, Hold Loose
The key to changing your mind is the ability to hold tightly to what matters and to hold loosely to what doesn't. As you begin to let go of the things that don't matter, you will find your mindset changing.
Allow this work through you. You'll discover you're making better choices, including more people, and leading better.