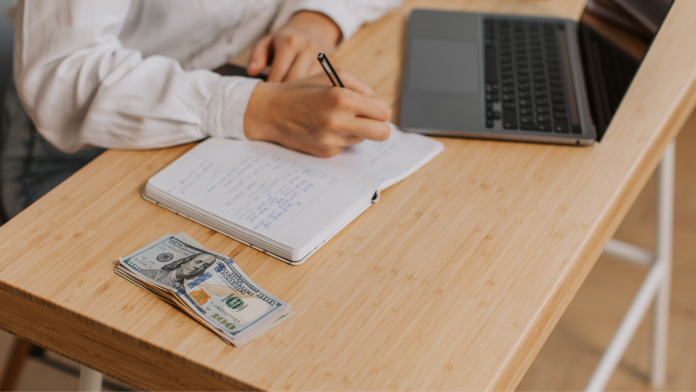 Thoughtful budgeting is a critical component of any successful business organization. Budgeting ensures that your organization has the necessary resources to meet goals. It also provides a plan that helps prioritize projects. Many times, making an error in budgeting can result in costly outcomes. Here are a few considerations that any leadership team can incorporate into their budgeting process to maximize resources and avoid pitfalls.

Considering these 4 areas in the budgeting process will set a leadership team up for success:

1. Culture. Every team has a culture. Are you investing in a culture that creates a positive team dynamic? Budgeting for bonding experiences that solidify support and positivity can improve your team's overall performance. When individuals are recognized as valuable team members, they are more likely to contribute to the overall success of the organization's mission. Celebrating your staff and scheduling fun activities are simple ways to create a sense of community and foster a healthy culture. A flourishing team culture will create a supportive work environment and boost employee retention.

2. Succession. Budgeting and planning for succession are equally important steps in building a healthy future for your organization. When evaluating candidates for succession, it is important to be prepared with the financial resources the succession will require. A budget for succession will include compensation for key stakeholders who are working extra hours in the decision-making process and coaching costs for the person stepping into the leadership role to ensure that they transition into the role well. It is also important to budget for severance packages, going-away parties, and welcome parties, consider budgeting for both salaries if you are going to experience an overlap succession.

3. Retention. Budgeting for retention can increase your organization's ability to keep vital team members on staff for longer periods of time. Consider trying a compensation and benefits analysis to determine where your organization stands when it comes to the compensation and benefits you are offering. Budgeting for retention will help you maintain valuable team members and avoid staff turnover.

4. Transitions. Leadership transitions carry a lot of weight and should be handled with care. Set aside a search budget and give yourself the resources needed to invest in the process. This includes budgeting staff pay for those who are involved in the search, interview funds, and travel expenses. Transition budgets could also include financial resources for a search firm, onboarding costs, and possible relocation costs. Even with extensive planning, hiring the wrong person can happen. Using our bad hire calculator can help you determine how much a hiring mistake could cost your organization and motivate leadership to invest in a thorough search process.

These four areas of budgeting are often overlooked, but taking them into consideration can save your organization's financial resources in the long run. With the right budget, you can mitigate risks, increase profit, and build upon the overall success of your organization.

Compensation is a critical component of building a great team and important to consider in any budgeting season. At Vanderbloemen, we are committed to providing you with resources to successfully budget for a successful team. Visit our Compensation Report & Consulting Solution that offers customized reports to compare your salary and benefits with other organizations around the country.