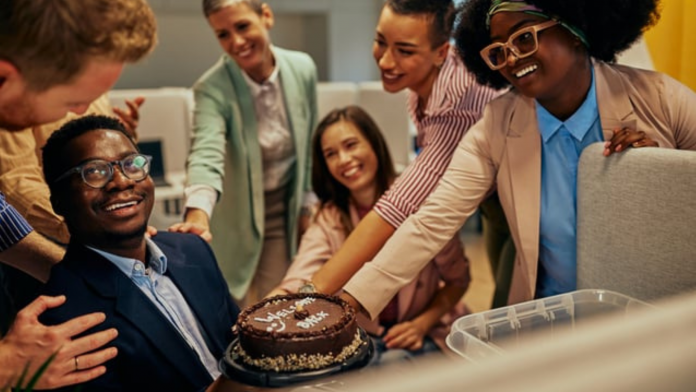 Since 1994, the United States has observed Pastor Appreciation Month every October, and the tradition has continued through the decades. Churches around the nation excitedly share displays of appreciation and gratitude as they recognize the dedication of their church staff.

Pastor Appreciation Month is a vital tradition because a congregation's gratitude can impact the effectiveness of a pastor's mission and vision for the church. Honoring the effort of church leaders can be wholeheartedly accomplished with a well-thought-out plan and meaningful considerations. Here are a few ways to commemorate clergy members of all congregations.

It's the little things that matter.
Handwritten notes of encouragement, words of affirmation, or an organized meal train can go a long way in making a pastor feel loved and appreciated. Putting together a video or holding an event where members express their gratitude can be the extra step in ensuring that a pastor knows their value and worth.

Offer time and resources for self-care.
Compile a basket of your pastor's favorite things such as chocolates, coffee, tea, and books by their favorite author. Add in a gift card to their favorite restaurant and tickets to a concert or sports game. Place it in their office on a random day in October, and it will surely make them smile. Another option is to volunteer your time and plan a special date night for them and their spouse. In many ways, pastors sacrifice their comforts and preferences for their congregation which can take a mental and spiritual toll. So, it is important to encourage pastors to rest and recharge.

Momentous projects that pay off.
This suggestion will require involvement from the whole congregation in terms of planning, funding, and execution. Ideas for big projects include remodeling the lead pastor's office, generously planning and providing a vacation break, or throwing a church-wide party. Though more extensive than other ideas, these generous projects will result in an unforgettable gesture that any pastor is sure to cherish for years to come.

As you celebrate your pastor this month, recall the words of the Apostle Paul in 1 Timothy 5:17, and continue to pray for their ministry.

"The elders who direct the affairs of the church well are worthy of double honor, especially those whose work is preaching and teaching."

Here at Vanderbloemen, we care about those who are called into leadership positions and want to help them craft a healthy team culture. Check out our book, Culture Wins: The RoadMap To An Irresistible Workplace, for more tips on how to build a contagious culture that will drive sustainable growth and innovation for your organization.