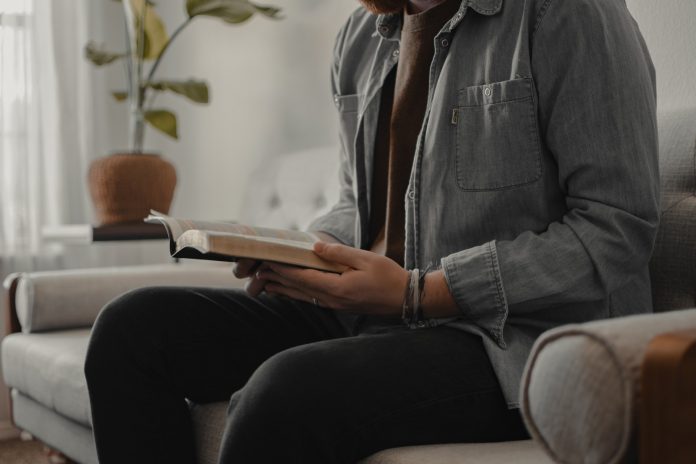 Can I ask, as a pastor and leader what are you doing to grow yourself amid your current season? It all starts with you and how much you're willing to apply yourself. Consider the following scriptures:
Romans 12:2 – "Do not be conformed to this world, but be transformed by the renewing of your mind." Has your mind been transformed so that you can be effective in new ways in this hour?
Philippians 4:8 – "… if there is any virtue and if there is anything praiseworthy—meditate on these things." Are you thinking on the positive or the negative surrounding us?
Philippians 3:17 – "Brethren, join in following my example." Are you presenting yourself in a way that your church members or community will see as an example they can follow?
Matthew 5:13 – "You are the salt of the earth; but if the salt loses its flavor, how shall it be seasoned?" Is the Word of God coming alive in you in a powerful way, or are your words an overflow of the issues and cares that are drowning you?
You've got to stop and deal with yourself.
I've had to do this many times. One of the most recent was that I had to rearrange my whole schedule so that I could get up between 3:30 and 4 AM to spend time with the Lord. I needed to do this so that I was able to walk in power through the pandemic. I didn't want my community to think that I was fearful or alarmed at all the different information and mandates that were bombarding us. I knew everything would change in the presence of God. So even though it was a confusing time to lead in, I recalibrated my thoughts daily in His presence, and it made all the difference.
To this day, I get up early, I pray in the Holy Ghost, I take notes, I focus. That's because I need to get sanctified!
When you get yourself straight, that's when you can begin to define your church's growth. Is it church numbers or church health? I think it's the health of the flock, and that's where your identity comes into play. You must know your identity above your calling, above your function. Your identity is as a child of God. You're His son or daughter, and that's where I rest my case. I function as a pastor – I love it! – but my identity is as His child.
As pastors, regathering the health of the sheep after the season of crisis we have endured is critical. It might look different than you imagine. Maybe not everyone will be all back together in person. Maybe 70% of your congregation is back now. That is awesome! Some churches are still at 30% to 40%. I think my church is at about 80%, but still there's that portion that hasn't come back yet.
Pastoring is messier today because while we enjoy speaking from the pulpit, we have to be very diligent to connect with each individual in our congregation. If you're going to have a regathering, not everyone will be there, but they will need to be connected in some fashion or form with their needs being met. It's a lot of work! This is why I want you to keep in mind that people will receive more from your spirit than just what you can communicate from the pulpit.
For those who haven't come back to church yet, stop by their homes. If you're in a larger demographic, divide up home visits among your key leaders. Get everyone to be a part! Help them to know and connect with the people, to discover their real concerns and what's holding them back or what they need so that they can move forward in this hour. Growing results can happen when your efforts are targeted toward knowing the condition of your flock and the status of their health.
At our church, we work diligently to relieve concerns members had about coming back to church. We create a clean and healthy environment. All the buildings, the restrooms, the doors, and every chair are sprayed. We communicate that we're doing all we can to keep the building clean and have simplified or changed things where needed. Some things just aren't needed because of COVID. Some things just don't function the way they did before. Smaller functions with smaller groups gathered in smaller spaces work best. We even took some of our connection times, like prayer group, online via Zoom. We did that so we could help people take care of their vertical relationship with God before working on their horizontal relationship with people at church.
My advice to you is that you be sensitive to the concerns of those who have not yet returned to your church. Seek to make every option for them a win. Offer regathering options that are able to be anticipated and celebrated. The people need to be valued for whatever they're doing to make a win. See, there are a lot of people who are still paralyzed by fear or have legitimate health concerns. For them, look, I get it! Maybe it's best they stay at home and watch online. Or maybe you can bring CDs or DVDs to their homes so that they can stay connected. When we don't marginalize them, they will feel valuable and the Holy Ghost will give us wisdom for breakthrough.
Seek the face of God in your desire to regather the sheep. Focus on getting yourself right so that you can clearly assess the state of your flock. Then be open to the Holy Ghost's leading. When we did this at Somerset, we had a breakthrough with one couple right after our Monday morning prayer. They came in, paralyzed with fear, and two of my pastors were able to minister to them. That Wednesday night, they joined us for service full of the joy of the Lord. They hadn't been in service prior except for once or twice since COVID hit, but they were back and excited about it!
As you pray for those sheep who are paralyzed, God will give you an opportunity in His perfect timing, and it will lead to change.