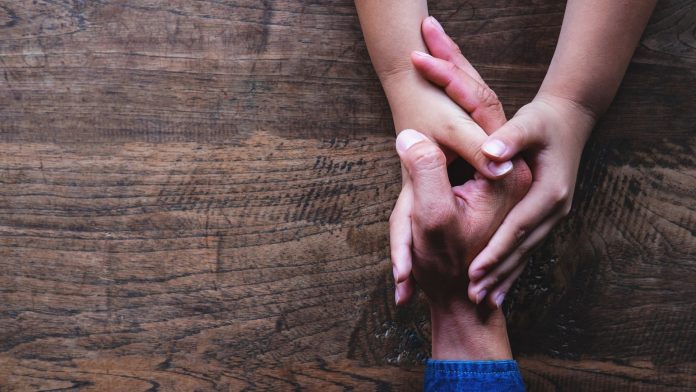 This blog was inspired by an email written by William Vanderbloemen, encouraging ministry leaders and providing resources from churches our team has worked with.
Thanks for what you're doing to lead in arguably the most difficult few years in our lifetime. It's certainly more difficult than the years I pastored.

I've spoken to many pastors recently who have said something like, "I'm glad we're finally open and running again… but why can't things get back to how they were?"

God has been reminding me of a time in the Scriptures with a similar feeling. In Ezra, the captives in Babylon are finally being released and allowed to go home and worship together.

The first wave, Nehemiah and his colleagues went home and began to rebuild the temple. And they are pumped to be able to get back to church! Ezra tells it this way,

"With praise and thanks, they sang this song to the Lord: "He is so good! His faithful love for Israel endures forever!" Then all the people gave a great shout, praising the Lord because the foundation of the Lord's Temple had been laid."

Then the second wave of exiles comes home. This is the old guard of Jerusalem; – the guys who remembered the glory of Solomon's Temple. They were excited too, ready to see the Temple, and ready to worship together. As they arrived home, Ezra describes the scene:
"But many of the older priests, Levites, and other leaders who had seen the first Temple wept aloud when they saw the new Temple's foundation."

The new Temple was open…but was smaller than the old one.

In other words, leaders were hurt and were saying, "Why can't church be as big as it used to be? How do we get back to where we were?"

What a mixture of emotions in one small scene! Praise that the people of God can finally gather again. Tears that Church just isn't the same as before the crisis. Ezra says it this way.

"The joyful shouting and weeping mingled together in a loud noise that could be heard far in the distance." Ezra 3:11-13 NLT
Sound familiar?

I think that's where many of us are today- feeling mixed joy for what's to come and grief for what's been lost.

I've been chewing on this story and scene for the last several months. Only recently, God showed me something really special.

The praises and the tears weren't over the new temple. They were just over the foundation of the new temple. Yes, the physical dimensions were smaller. But consider how that new temple would be used.

This new Temple, not Solomon's, is where Jesus taught. This is the building where the veil tore on Good Friday. The new, smaller temple ended up being at the crux of the redemption story.

Too many times in my life, I have mistaken the foundation of a thing for the finished product. The beginning of a new chapter with a permanent reality.

Are you discouraged today? I believe God wants you to hear that He is laying a new foundation and that an amazing finished product is soon on the way. Very soon, the Bible will be translated into every language on earth for the first time in history. The way the pandemic forced the world to embrace technology has ushered in an age of Kingdom opportunity like no other. I believe God is building something amazing, and He's doing it through your hard work right now.
Times have been tough the last few years, but I believe we are in the dawn of a Kingdom Renaissance. And I think the work we all put in over the next few years will be remembered by history for a long time as one of the special ages to be a Christian.

You should be applauded for hanging in there. And you should know I am praying for you and your endurance as the complexities of the pandemic and war continue to grow. Keep on keeping on. A foundation is being laid for a finished product unlike any we have seen before.
Anticipating great things,
William

Ps – If you can use this passage and reflection in your ministry, please take it and use it to encourage your people. Additionally, I'm attaching a few resources from some of the churches we have the honor of serving. They are resources that came to my mind as I have been praying through this scene in Ezra. I hope they can help you as well.
I'm cheering for you and praying for you. Please let me know how I can help you in this new environment.