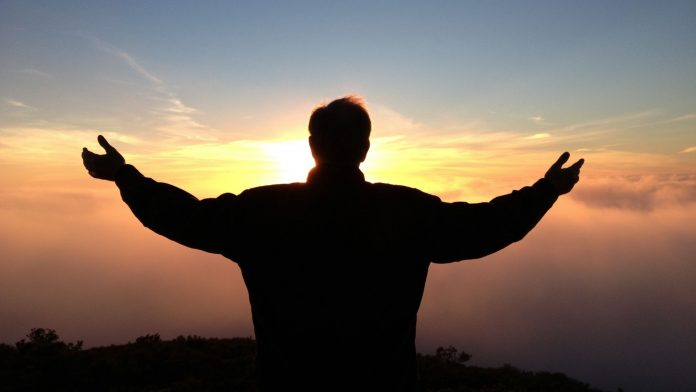 Let him who thinks he stands take heed, lest he fall. (I Corinthians 10:12)
When a friend texted to ask if he could interview me for some seminary assignment, I agreed. I laughed when he said the subject was spiritual maturity.
I said, "That is a lot like humility. About the time you think you've achieved it, it's a dead giveaway that you haven't."
Nevertheless, I agreed. We met online yesterday for 45 minutes. And this morning, for reasons that elude me, I decided to post a reasonable recap of the interview.
QUESTION: ARE THERE UNIQUE CHALLENGES IN A MINISTER'S SPIRITUAL LIFE?
How about that we speak for God? Is that an assignment or what? (See I Thessalonians 2:13.) The minister rises to speak and all eyes are on him. For some, it's a heady experience. The expectations are enormous. Some of which are self-imposed.
This "speaking for God" can be abused by the unscrupulous. And it has been, unfortunately.
Complicating our divine calling, of course, is that "we have this treasure in earthen vessels" (2 Corinthians 4:7). We are so human it's not funny. Eventually, as we grow in Christ through the years, we see that while "being human" brought in tons of dangers and flaws, God was able to use those very qualities in the ministry to which He called us. But that is usually seen only in retrospect.
HOW CAN HE PREPARE FOR THESE CHALLENGES?
By donning the Christian's armor every day of his life, first thing on rising (Ephesians 6). Truth, righteousness, faith, the Word of God–each one brings unique strengths and protection.
HOW CAN YOU TELL WHEN A CHRISTIAN IS SPIRITUALLY MATURE?
By how he handles stress. That may involve adversity, setbacks, criticism. And it may include success, as well as what one does in secret, in solitude. Some of these scripture calls "my high places: (Habakkuk 3:19,). A high place is somewhere you rarely go, the scenery is magnificent, the air is thin and you may find it hard to breathe, and the footing is slippery, so you want to step carefully.
The pastor gets a doctorate. His book becomes a best-seller. He gets invited to preach at nation-wide conferences. He's elected to high position. Or, his television ministry goes global. Now, let's see how this affects him.
WHAT SHOULD THE PERSON DO WHO WANTS TO BE SPIRITUALLY MATURE?
He should recognize that this is a massive goal, one not to be attained in six weeks. It's the work of a lifetime. He should understand there never will come a time when he will feel he has arrived. That irony is due to the nature of spiritual maturity, that it is seen by others more than by ourselves. It's like Moses when he came down from Sinai. He knew not that his face was shining (Exodus 34:29).
Fifty years ago when I was a minister of the church where I presently belong, I was interviewing one of our senior saints. I said, "Marguerite, you are the godliest person I know." She said, "Oh, honey, if you just knew." I laughed, "I do know. I know that the closer we get to the light, the more imperfections in ourselves we see. So, others will see the Christlikeness before we do."
There is no substitute for the daily disciplines of prayer and the Word and a constant striving for obedience. It's what Eugene Peterson (and Nietzsche before him) called "a long obedience in the same direction." A daily walk with Christ for many years will achieve this. But there's no way to hurry the process. Through the valleys and the mountains, through the sunshine and the desert, we walk with Jesus.
WHAT DIFFERENCES DO YOU SEE IN MINISTERS WITH STRONG CHRISTIAN WALKS AND THOSE WITHOUT SUCH A WALK?
How much time do you have? As a pastor, I've seen the contrast in fellow pastors, some of them conniving, competitive (with other pastors), insecure, and even lying on official records to make it appear they were winning more to Christ than they were.
As the director of missions for a large association, I saw the occasional pastor who had no such walk. One told smutty stories and jokes, and was constantly complaining about other ministers. "The reason I don't come to the pastors conference," he said, "is I cannot stand the bragging." I said, "If you would attend, you would see our guys are hurting and there is no bragging." In time, it came out that this pastor was gambling at the casino and drinking alcoholic beverages. When the church found out, it fired him.
The minister with an intimate walk with the Savior will let it be seen in a hundred ways, most of them unbeknownst to him. He will pause to pray with someone during their conversation. When the conversation moves toward criticism of someone, he may gently turn it into safer avenues. And there is a peace and gentleness about him.
IF YOU HAD YOUR MINISTRY TO DO ALL OVER AGAIN, WHAT WOULD YOU DO THE SAME? WHAT DIFFERENTLY?
Well, if I was no smarter, I'd probably do everything the same. But if I were a little wiser, I would have done a number of things differently…
–I would have given my family a higher priority. During the years when my kids were in their teens, I should have stayed at home more and been more present in their lives. As it was, this time was some of my heaviest involvement in denominational work.
–I would have reserved one day a week for my wife. A pastor friend who has done this for three decades has my greatest respect and even envy.
–I wish I had found mentors, particularly in the first two decades of ministry. As it was, I often struggled alone when I should have been receiving counsel from some older, wiser veteran of the Lord's work. And when temptation descended on me with a vengeance, I could have called them for counsel and prayerful encouragement. I regret this to this day.
But I did get some things right. These come to mind…
–Twice in my long ministry, I took sabbaticals. These six-week periods were used for visiting and studying other churches, sitting in conferences and hearing some great preachers, and not preaching at all. I remember almost every detail of these two periods, even though they were twenty years apart.
–I always worked at preaching the Word. No way would I have changed that.
–I quit counseling as soon as I could. At first, there were no pastoral counselors where I was serving. So, people came to me, and I did the best I could. In time, I got pretty good at it, particularly after my wife and I went through a year of marital counsel for ourselves. But when I moved to cities with lots of counselor-resources, I made sure the secretary had information on each one so we could pass it on. As a rule, my counseling appointments were for one session only, during which I diagnosed and then referred.
–Several times over the decades, my wife and I took three weeks of vacation. She started it one day. Looking up from an article she was reading, she said, "Aha! Now, I know why you're no fun on vacations!" The author pointed out that most people take three days to gear down to a vacation and begin gearing back up three days before the end of the week. Consequently, with a one-week vacation, I was good for exactly one day. So, a few times we worked with the church and staff and worked out three weeks of rest. They were wonderful, and I remember each one to this day.
Those were my responses. Use this if you find it helpful. Thanks to my friend John Frady of New Orleans for the interview. I wish him well on his pursuit of the doctorate.