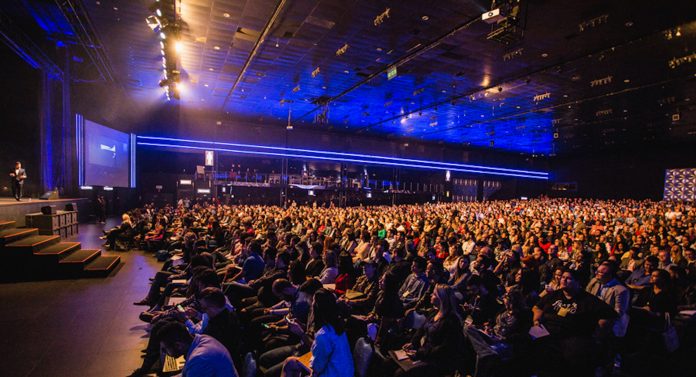 There's nothing on earth like being called to minister God's love and His Word to people. There's nothing more satisfying than to see people being delivered by the power of the Spirit of God and by the Word of God. But there's also nothing more taxing than people. The relentless pull on a minister today is greater than ever, with all that's going on in the earth with the pandemic, with confusion, and with evil. People want truth. They want answers. They want relationship. And it's a two-edged sword.
If we don't develop balance, ministry will eat us alive. I can testify to that after 35 years of ministering not so well and now doing it somewhat better.
I grew up on a blue-collar farm. Farmers never get a day off, by the way. We never took vacations. We worked hard. I grew up with that mindset, and in early ministry, I felt guilty if I took time off, but you must take care of yourself and your family. And I hate to be rude, but the truth is, our church will outlast us. If we don't do ministry the way God wants us to do it, which is by His Spirit, we may leave the ministry prematurely (either in a body bag or with a vote).
I don't want you to go through some of the things I did due to ignorance. Ministry is a lifelong commitment. To prepare for the long haul, you must decide you'll never entertain the opportunity to quit. Put "quit" completely out of your vocabulary! Don't ponder it. Don't think about it.
Honestly, as ministers, we're here to work ourselves out of a job. We're here to raise up people to do our job. When we work ourselves out of a job and raise up leaders, we expand laterally. We move from the place of adding to the church daily to multiplication of the church daily.
On the farm, I learned that vehicles have gauges. Some are digital; some have numbers and needles. The main gauges keep up with the temperature of the engine, the water temperature, the oil pressure, the transmission and so forth. Those gauges help us understand that if you continually run in the red, where you're past the optimum RPM for your life, you're going to burn out. If you lay over the red very long, your engine is going to pay for it. It's not going to hold up. It was not built to do that. And if we're trying to do something we're not gifted to do, we start out in the red. I just want you to consider this: Maybe you're not supposed to have a church of thousands! God raises up some but not all to that responsibility. Be happy with who God's called you to be and with what He's called you to do.
When checking your gauges, you need to:
Check the water temperature. See that you're not boiling over.
Check your oil pressure. You can't operate on 10% or 20%. Something will give if the oil is not circulating, and the truth is that before tractors had computers, you could smell the problem before you saw it. If it doesn't smell right, it's not right! The smell will lead to "something doesn't sound right," because the engine will struggle.
Check your engine…. I was raised to be all out. You know, give all you can and work till you fall over, then get refreshed enough to get back up. That's not the best way to do things. As a result, at 67, I'm still checking and adjusting gauges!
I'm thankful for a wife that stayed with me when I was basically AWOL for the early part of our ministry. I was building churches and throwing myself into that. And thank God for a woman who kept balanced in the home and helped raise our children. They've all forgiven me for that time away. But this is why I want to help younger pastors and even us old guys finish strong. I don't want to just cross the finish line and flop over. I want to go over in strength and grace. I believe our last years will be our best years. We can do this if we'll learn from God's Word and learn the flow of the Spirit on how to make it for the long haul.
So to recover your resilience, you need to stop, check and adjust your gauges. Come before the Lord and repent of trying to do it all yourself. A lot of times our worry comes from trying to work out spiritual truths with our flesh and unrenewed mind, so get back into a place of being refreshed by God and His Word. And then ask God where you missed it. Where did you miss it in your personal life, with your spouse, with your kids, with your church? What can you do to correct it? When you know, correct it! Let God take away and add as He sees fit. Finally, find somewhere you can be celebrated and a friend to love you for who you are, not who people think you are. This is where recovery takes place.
Will you pray this with me?
Father, thank you for the call. You've called us to serve You. I lift up my friend today, and I thank You that it just takes one word from heaven with Your revelation on it to change things. Thank You for the courage to change things, for the courage to allow ourselves be lifted up on the rack, like a vehicle, and let the Holy Ghost walk around our lives and tell us what's leaking, what's worn, what fluid needs to be added, what needs to be realigned. We want to go long and finish strong. We want to have well-oiled and anointed lives, in Jesus' name. Amen.