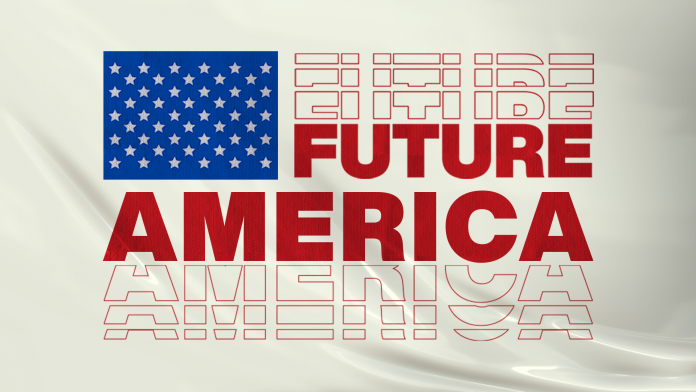 It all started in April 2020 when COVID-19 shut down the nation. Then there were riots. The election. People in my church were consumed. Then I noticed it spread even farther than my church and at a higher level among Evangelicals across the nation. What I noticed was people weren't putting the Kingdom of God first any more. They were focused on current events, and they were frustrated and angry. I wondered what to do. How was I, as a pastor, supposed to address this?
I began to pray. I didn't want to shame people; I didn't want to spank anybody. I just wanted fresh life from Heaven. I thought about what the church is called to do, and I saw that we weren't doing it.
In Matthew 5, we have the Beatitudes. In them we read, "Blessed are those who hunger and thirst for righteousness, for they shall be filled," and I wasn't seeing that in some of these folks. They stopped hungering for Him. They hungered for the next tabloid.
We read, "Blessed are the merciful, for they shall be shown mercy," but I wasn't seeing mercy among believers. I was seeing hateful comments and judgment.
And "Blessed are the peacemakers, for they shall be called the sons of God," and I'm watching people on social media, reading their posts on either side of the aisle. I was shocked!
Jesus goes on to say in closing the Beatitudes, "Blessed are they that have been persecuted for righteousness' sake, for theirs is the Kingdom of Heaven." Persecution is real, but you're not blessed if you're being persecuted because of your politics. It's if you are persecuted because of your relationship with Christ!
Jesus said the church is supposed to be "the salt of the earth; but if the salt has become tasteless, how can it be made salty again? It is no longer good for anything, except to be throw out and trampled underfoot by people" (Matthew 5:13). The church can lose its saltiness, and I feel a portion of the church has already lost its saltiness. As salt, we are to be preserving, peacemaking, showing mercy and praying for people. I'm not seeing us do that!
Matthew 5:14-16 goes on to say, "You are the light of the world. A city set on a hill cannot be hidden; nor do people light a lamp and put it under a basket, but on the lampstand, and it gives light to all who are in the house. Your light must chine before poplin such a way that they may see your good works, and glorify your Father who is in Heaven." We shine our light by our good deeds, but I'm watching a large portion of the church in America not do that. They are not doing the good they should be doing. I saw that the church was melting politics with Jesus, and it was taking our power away.
One day in July, I woke up at 3:30am, and I sat in my prayer chair, and suddenly I saw a series and the title: "America's Future." In telling my staff, we decided to change the name to "Future America." The idea God gave me was a four-part sermon series to address the issues I was seeing in the church as a whole and to explain what is going to continue unfolding as we walk through these end times.
Lesson 1. The Rebellion, based on 2 Thessalonians 2:3. There will be a great rebellion against God before Jesus returns. And, of course, that rebellion against God is also against His church. The world will only become worse as we approach the last days. It's going to become very difficult to be a Christian ere (2 Timothy 3:1,12). I took the message from politics to purity, explaining that there is going to come a time when we preach purity and it's considered hate speech.
Lesson 2. The Fall, based on Matthew 24:9-11. Christians can't live halfway or they'll fall away. We must make sure our main focus is the Kingdom of God. Our mentor isn't cable TV. It's not wrong to watch the news and such, but I felt like it was mentoring people. There's no life in that! We have to pray and ask God for understanding so that we can rightly see what's happening in the world. The church is being attacked all over the world, and we don't have a pass here in America. Attacks will come. Many will fall away. False prophets will appear and teach crazy doctrine. And sin will run rampant. We must be focused and stay in God, standing strong till the end.
Lesson 3. The Move, based on Romans 5:20. There is a great revival coming! No matter how dark it becomes, God is going to show up more powerful than He has ever shown up before! We don't need to be fearful in times like these. We just have to be aware. We have to decide not give in to the rebellion. We have to determine not fight in the flesh. We don't war against flesh and blood but the spiritual powers of darkness.
Lesson 4. The Weapon, based on John 13:34. This is what we really need to understand before revival comes: God's love in us can defeat the world around us. While all this trouble takes place on the earth, we need to respond in love. That's the role of every Christian. That's our duty as a citizen of the Kingdom of God. When we realize we belong to a kingdom before we belong to a country, it changes everything!
If you'd like to check out the rest of Pastor Joe's sermon series and notes, you can check that out here!