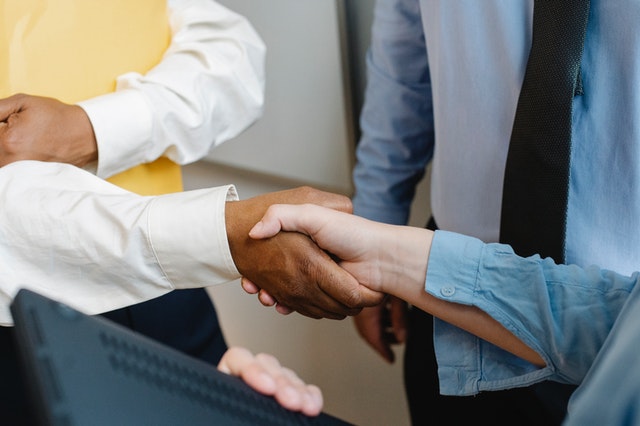 2020 has turned everyone's world upside down. While we can be hopeful that life will soon transition to a "new normal, there will undoubtedly be lasting changes due to the many lessons we've learned during this pandemic year. We now know how quickly our lives can be disrupted, not just personally, but globally. We experienced our in-person world suddenly go completely remote overnight. We expect 2021 to be the year of turnover as people begin to pursue the dreams they held off on in 2020, and with that we also expect that the necessary traits for employees will look different in 2021. Here are the three most important skills employees will need in 2021.
1. Practice Agility
In 2020 there has been an increasing need to be able to pivot—and fast. We watched trends and strategies come and go quicker than ever before this year. Suddenly companies that used to specialize in event planning and execution switched to making yard signs for people to celebrate birthdays, graduations, and weddings remote and socially distanced. In this same way, many businesses flipped their focus as the economy shifted, layoffs occurred, and the needs of customers became vastly different over night. When change happens that unexpectedly and that quickly, it's the nimble that survive. There is no room for rigid plans as we continue to figure out what trends will last and what clients and customers across the world will need next.
It is unlikely that the need to change quickly will go away as we enter the new year. If you want to stand apart as a candidate, you will need to show an increasing ability to be agile. Make sure your resume shows your ability to be flexible and adapt to change. Be willing to try new things and have an appetite for learning and growth. For planners, this can be a hard skill to master, but without flexibility, employees will quickly fall behind as top companies expand their horizons and expertise to meet the needs of their clients. Companies are looking for team members who can adapt more than ever as we continue to face uncertainty every day.
In the same vein, it's critical to think entrepreneurially. During this time of change, employers are looking for talent that will take initiative, think outside the box, and produce at a high capacity.
2. Become A Generalist
2020 changed everyone's job description to include: "other duties as necessary." Teams are more lean now that organizations have had to implement layoffs and for the most part have not yet returned to hiring to fill these positions. There has also been an increase in staff reorganization as companies and churches try to make due with less staff while adapting their new online workspaces. Now that remote work is more widespread, organizations are rethinking which positions and skills are critical to their success.
Employers are now going to want to see employees who are willing to learn new skills and do work that might typically have been seen as outside of your job title. When sending out resumes and starting to interview, show employers that you're able to learn quickly and are willing to help in every area of the organization. Although you are applying for a specific position, think of yourself more as a generalist at the organization, and have a willingness to cross into new responsibilities as they are presented. Employers will see a willingness to learn and dedication to flexibility as more of a pro than having specialized skills now that roles are more fluid.
As you stretch to become a generalist rather than a specialist, you might even find that there are other opportunities within the organization that you have a new passion for but wouldn't think to apply for.
3. Prioritize Responsiveness
Lastly, 2020 has shown employers an increasing need for their organization and employees to respond quickly as teams get used to working together remotely, leaders get used to managing their employees from a computer screen, and we all attempt to keep up with the continuation of increasing workloads. As technology increases the speed of our world, individuals who can keep up with these faster paces will stand out. As a job seeker, make sure you show employers that you are not only responsive to them, but also to clients.
Ultimately in organizations, speed wins. When people are seeking solutions, it's often the organization that responds first and remains attentive that will gain their trust and business. Additionally, responsiveness is the key to trust with your leadership. If you have strong and frequent communication with your leaders, they will quickly learn to trust you with more flexibility, freedom, and responsibility.
This year has taught us so much and allowed organizations to see what skills are necessary for employees in this new era of work. As we transition to 2021, we can expect employers to look for employees who practice agility, learn to be generalists, and prioritize responsiveness. As job seekers stretch to take new roles and employers seek out top talent, it's important for both sides to consider what a successful employee in 2021 will look like.
In 2021, we hope all understaffed organizations are able to fill the critical gaps in their org chart. If you are a Christian organization looking to hire, we want to help you find the right people for your culture and values. Stay focused on your mission while we vet and recruit your talent. Reach out to our team today to see how we can serve you.