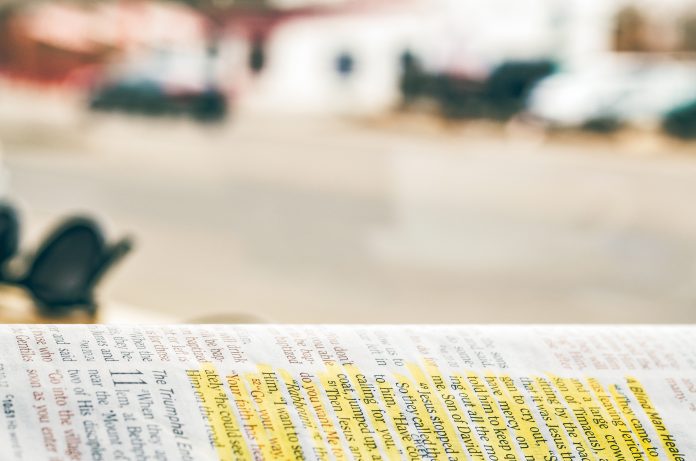 As our children were growing up, Lisa and I would periodically purchase furniture for them that required assembling. I'd often ignore the instruction manual, assuming I knew what to do and could figure it out on my own. Oh, how wrong I was! Halfway through construction, I would realize that I had missed pivotal steps and left out critical pieces—then I would have to deconstruct everything and start over.
Similarly, we can often assume we know what's right and best for our lives and neglect God's instruction manual—the Bible—only to later realize how wrong we were. All throughout the Bible we can read of its significance in our life. That's why I believe it's helpful to remind ourselves of its importance.
Paul, in particular, made some strong statements regarding God's Word. He wrote, "All Scripture is given by inspiration of God, and is profitable for doctrine, for reproof, for correction, for instruction is righteousness, that the man of God may be complete, thoroughly equipped for every good work" (2 Timothy 3:16–17 NKJV).
God wants the best for His children, and that's why He's given us His Word—which, states Paul, is profitable to us. One of the wonderful features of God's Word is that, throughout its pages, we can discover wisdom for every area of our lives. This wisdom comes in the form of doctrine (teaching), reproof (rebuke), correction, and instruction that are found within it.
As followers of Christ, abiding in the Word must be non-negotiable—because we cannot do what it says without knowing what it says. However, as we take to heart the Scriptures and apply them obediently, we'll find ourselves becoming strengthened in our faith and equipped for our calling—building our life according to God's wisdom and ways.
That's why we can't just let our Bible sit on the shelf. The Scriptures are pivotal to building a life that endures, both now and for eternity. Without a consistent diet of God's Word, we'll never grow into the fullness of our identity as sons and daughters of God.
So, let's dust off our Bibles and restore its wonder.
If you want to learn more about the importance of God's Word and how to become strengthened in your faith,
click here
to dive deeper into my Foundations course! Start this course for free with a 7-day trial and become anchored in your faith.