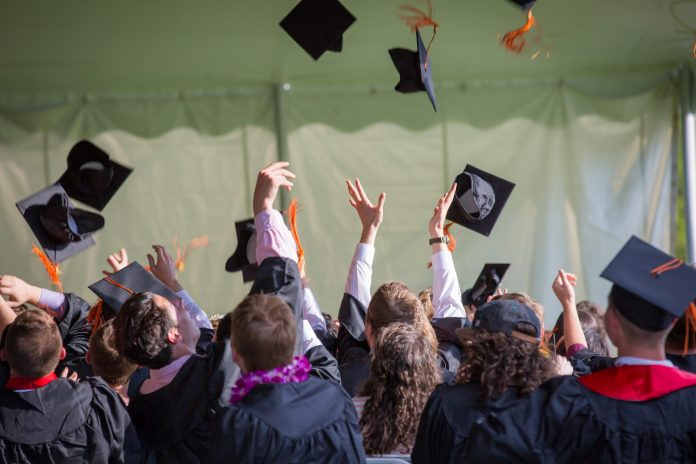 Rest in Me, My child. Give your mind a break from planning
and trying to anticipate what will happen. Pray continually,
asking My Spirit to take charge of the details of this day.
Remember that you are on a journey with Me.
Jesus Calling, June 10
As we look at the graduation season this year, we find ourselves involved in the COVID-19 Pandemic. The schools are closed, and we are all home-bound to ensure our families are not exposed to the virus. We find that this interruption is intercepting our normal celebrations of graduation, but at the same time, we want to celebrate the graduation of our loved ones as we look to the future and what God has planned for them.
Everyone wants to know the formula for success, and the best contributor to that kind of success is wisdom—specifically, God's. In His Word, God offers guidelines by which we should live. When we follow them, we will experience the success He has for us. God wants the best for you, and in Him "are hidden all the treasures of wisdom and knowledge" (Colossians 2:3). God's wisdom will help you live a life of Christlike service and glorify Him in all that you say and do.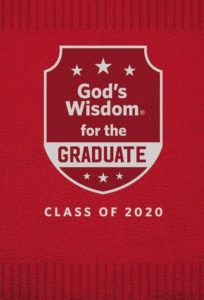 I thought we might look at three things I talk about in my book God's Wisdom for the Graduate that address the times, the difficulties, and the opportunities God has for us in the future and what God wants for us today.
It's Not a Solo Journey
When you think about graduation, there is nothing like a cap and gown to get a person thinking about the future! Despite the unknowns, what lies ahead for you is exciting—even if you wonder how you'll navigate the waters.
You can rest assured that you will not be going through life alone. We know this because one name for Jesus is Emmanuel, which means "God with us." Jesus is with you today and every day of your life. God is available to us through His Word, and in the Bible's pages, you will find God's guidance for any situation that comes your way, even during these uncertain times. James 1:5 says, "If any of you lacks wisdom, let him ask of God . . . and it will be given to him" (NKJV). God also comes close to us when we come to Him in prayer. Psalm 145:18 says, "The Lord is near to all who call upon Him, to all who call upon Him in the truth" (NKJV). With gifts like prayer and wisdom, Jesus' presence is never a solo journey.
When Challenges Come, Look to God
When we walk with God, He enables us to deal with challenges like final exams, new roommates, and even the uncertainty of living during a pandemic. When relying on God's Spirit, we turn over our worries and fears, and leave them with Him. Freeing ourselves of these burdens, we will easily succeed in honoring God in the way we live.
God offers both solutions and confidence, as well as an eternal perspective: "Count it all joy when you fall into various trials, knowing that the testing of your faith produces patience. But let patience have its perfect work" (James 1:2–4 NKJV). When challenges come—and they will come—look to God. Remember, He is with you, and He will be faithful to you. Pray for the blessing of His guidance, strength, and wisdom.
God-Given Hope
God knows you. He knows where you are—physically, emotionally, and spiritually. He sees you and loves you. He longs to show you His love by His actions and to guide you throughout your life. God also knows the crossroads you face, and He wants you to know you can trust Him as you step forward in faith. After all, "our help is in the name of the Lord, who made heaven and earth" (Psalm 124:8 NKJV). You can't top that!
Spending time with God is essential to living in a way that honors and glorifies Him. In your daily schedule, be sure to include a one-on-one time with God. During that time, read and meditate on His Word.
Choosing to be alone with God in His marvelous creation provides a wonderful opportunity to praise Him and hear from Him. May your time with God make His love for you more real and help you to become more aware of His guiding and strengthening presence in your life.