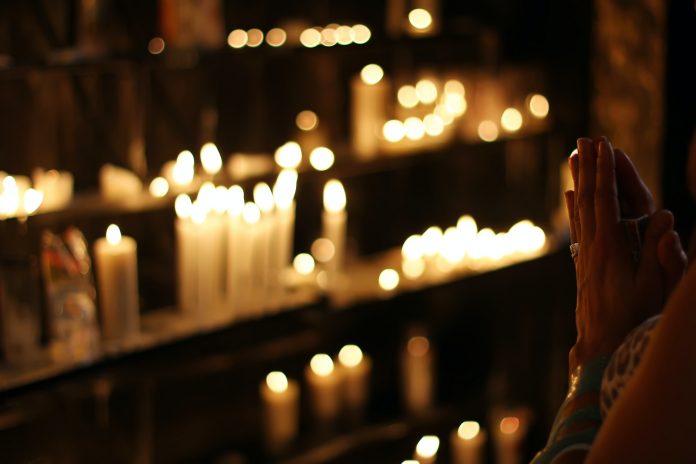 I love to pray. It hasn't always been that way. I have moved from "desire" to "discipline" to "delight."
LET ME TELL YOU A FEW THINGS THAT HAVE HELPED ME:
1. I combine music and prayer.
The Bible says, "Enter His gates with thanksgiving and His courts with praise." I learned that when there is soft, instrumental worship playing where I pray I "enter in" and focus much better.
Worshipful instrumental music helps me to forget the earth and focus on heaven. Anything with a "beat" seems out of place as I become distracted and carried away with the rhythm.
2. I prioritize prayer.
Most people have a short "must" list every day: workout, three meals, shower, work, school, etc. I decided that regardless of when I pray I make my highest priority to meet with God daily.
You may have to shift (or throw out) a few "sacred cows" for the "sacred hour." In the long run, your entire life, family, and career will change by daily prayer.
3. I pray the Scripture.
As I do my daily 15-minute Bible reading plan, I stop and pray key verses that speak to me. I "profess" them back to God as a statement of affirmation instead of just a promise.
If I am reading through the Psalms, I like to sing (slowly!) an entire chapter of Psalms.  Nothing moves me into the presence of God like Scripture!
4. I glorify the Godhead.
God, as we believe, is three Persons: "Father, Son, and Holy Spirit."
I like to take a few minutes each day to address each one individually: the "love" and goodness of the Father, the "grace" and sacrifice of Jesus, and the "presence" and guidance of the Holy Spirit.
Try this simple "Trinity prayer" and see if your prayer life does not go to another level.
5. I kneel and walk around.
Paul spoke about "bowing his knees to the Father." I like to start my prayer time on my knees, hands upraised in surrender. When I start to get tired, I get up and start walking around.
Kneeling and walking are far more "actionable" than just sitting. Try changing your postures as you pray and even the places that you are alone with God.
6. I pray specifically for certain needs.
After worshipping and singing to God, I think of prayer as a circle: God first, then surrendering myself to Him, then my family members, then my church, city, national and international missions on my heart.
If I am in a physical, financial, or relationship crisis, I get a key Scripture and speak it out as a "present tense promise" (professing my faith that I HAVE that promise even before my eyes see it). "We walk by faith, not by sight."
I have also learned that the more specific I pray, the more specific God answers.
You can "10x" your prayer life next year!
Take these suggestions and get started. Throw out the clock and put prayer first. God's eyes are upon those who put Him first and prioritize His fellowship.