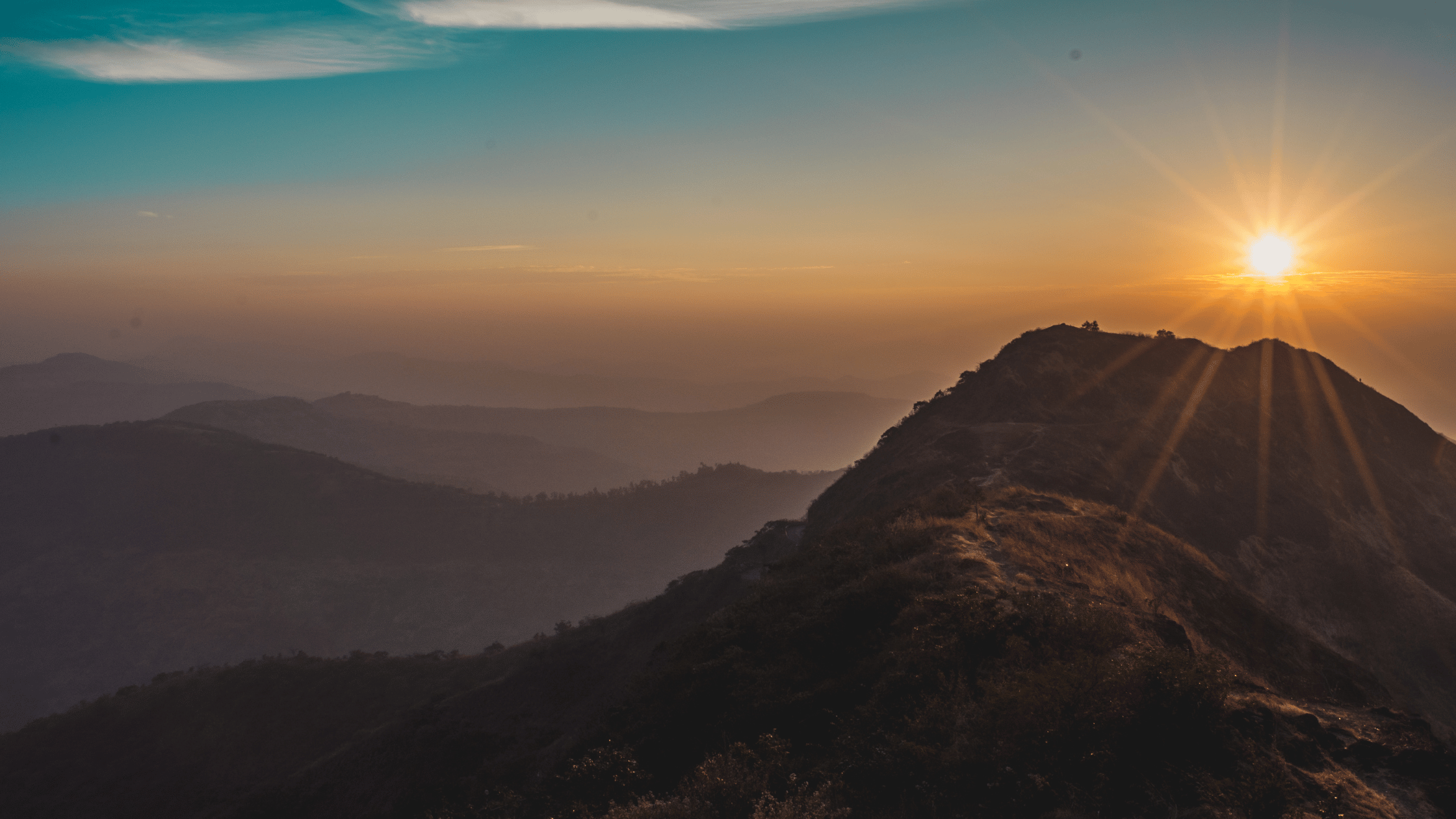 Do not allow people to put limitations on your faith. Anchor your confidence in God's word and dare to believe him to do the impossible in your life.
DIVINE VISITATION
In Mark 10, as Jesus and his disciples were leaving Jericho, a great crowd followed them. And a blind man named Bartimaeus sat by the roadside, begging, not even realizing that this would be the last day he would beg for a living. He was in the right place at the right time because Jesus would be passing his way. And I prophetically declare over your life, "This is your last day as a beggar." God is visiting your life, and when you have an encounter with God, you cannot remain the same.
"And when he heard that it was Jesus of Nazareth, he began to cry out, and say, Jesus, thou son of David, have mercy on me" (Mark 10:47). What will you do when you find out Jesus is passing your way? Bartimaeus recognized he was in a divine visitation. This was his moment of deliverance, and he was not going to miss it.
SOMETHING GOOD IS ABOUT TO HAPPEN
"And many charged him that he should hold his peace: but he cried the more a great deal, Thou son of David, have mercy on me" (Mark 10:48). Isn't that amazing? As long as he was begging, everyone was content, glad to throw a nickel at him. But as soon as Bartimaeus found out Jesus was in his reach, faith came alive in his heart.
There is a shift in the atmosphere when you know Jesus is passing your way. You know something good is about to take place in your life. You just know it. You can sense it. The Holy Spirit begins to bear witness that God is about to give you a breakthrough and turn everything in your life around. He is about to take you from being a beggar and set you among princes (1 Samuel 2:8).
AGGRESISVE FAITH
So, Bartimaeus couldn't sit still. He disrupted the atmosphere and cried out to Jesus. And the people around him told him to shut up. Isn't that just like religious hypocrites? The moment you begin to get aggressive in your faith and take God at his word, they want to tell you that you need to calm down. "It doesn't take all that." But the devil is a liar.
They aren't the ones in need of a miracle. They aren't blind. They aren't begging for a living. You're the one who needs deliverance, so don't stop until you get Jesus's attention, until he gives you your heart's desire. You may have to step over someone. "Bulldoze over them!" Evangelist Bonnke told me. Rip the roof apart and get to Jesus because miracles happen in his presence. I'm preaching to someone who is reaching out in faith. You're about to touch the hem of Jesus' garment.
CRY OF FAITH
I like how Bartimaeus responded to those hypocrites. The Bible says, "he cried the more a great deal, Thou son of David, have mercy on me." This was no ordinary cry. This was the cry of faith, and it stopped Jesus in his tracks. He cannot ignore faith. Jesus did not rebuke Bartimaeus.
"And Jesus stood still, and commanded him to be called. And they call the blind man, saying unto him, Be of good comfort, rise; he calleth thee" (Mark 10:49). These people had double standards. One moment, they told him to shut up. And in the same breath, they told him to be of good comfort. Be aware of people who are for you one moment and against you the next. You can't trust people like that. You better put your trust in the Lord.
LET IT GO
"And he, casting away his garment, rose, and came to Jesus" (Mark 10:50). Why did Bartimaeus toss his garment aside? This was a special garment the government issued as a license to beg. When Bartimaeus cast aside his garment, he was putting action to his faith. He was believing that would be his last day as a beggar. Before you step into your new season, you have to let some things go. Some of you are going to have to give up certain relationships, certain habits. Some of you are going to have to let go of bitterness. Some of you are going to have to let go of things you depend on and put your trust in God. Are you willing to let it go? God has so much better for you.
YOUR MOMENT IS HERE
"And Jesus answered and said unto him, What wilt thou that I should do unto thee? The blind man said unto him, Lord, that I might receive my sight" (Mark 10:51). What do you want God to do for you? Do you need a miracle in your health? Do you need a financial breakthrough? Are you praying for your children to be saved? Do you need a better job? Whatever you need, God is willing to give it to you. Just be honest. Be specific. Bartimaeus didn't have a list a mile long. He was laser focused. He had one request.
"And Jesus said unto him, Go thy way; thy faith hath made thee whole. And immediately he received his sight, and followed Jesus in the way" (Mark 10:52). The Bible says, "immediately he received his sight." It does not take God a long time to act. He can answer your prayer immediately. And when he gives you your breakthrough, follow him all the more. What do you want God to do for you?
LIGHT OF JESUS
God has called us "to open the blind eyes, to bring out the prisoners from the prison, and them that sit in darkness out of the prison house" (Isaiah 42:7).
As many of you know, we have an opportunity to go to Pakistan in November to preach to over 100,000 people. There are many people there who are spiritually blind. They need the light of Jesus. And there are many who are physically blind. And God is going to open their eyes. He is going to heal, save, and deliver many people, and we can't wait to witness and share all the miracles that will take place.
We are in the process of raising $60,000 and are asking our partners to stand with us and sow a seed of $1,000, $750, $500, $250, $100, $50, or $20 to help us cover the costs of the meeting.
We will be using 550 buses to bring families to the event, as well as renting a tent and chairs, lighting and sound equipment, a generator, and more. And we'll be feeding ushers, bringing in worship singers, arranging team visits, and covering travel expenses.
If you have already given, we thank you from the bottom of our hearts. And if you have not yet given towards the meeting, we encourage you to do what you can. God will honor your gift, and many lives will be touched because of your generosity and sacrifice.
When you give, we ask that you specify that your donation is for the Pakistan meeting. Please visit the platform of your choice to give:
Or mail your donation to:
Sean Pinder Ministries
P.O. Box 2726
McKinney, TX 75070
God Bless,
Pastors Sean & Aimee Pinder