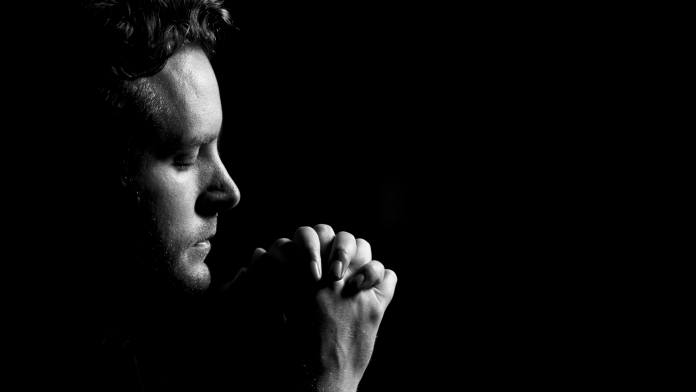 2 Timothy was a father speaking to his son for the sole purpose of establishing the Kingdom of God on earth. Paul nor Christ ever considered preaching without demonstrating God's power. So why do we?
"And I, brethren, when I came to you, I did not come with excellence of speech or of wisdom declaring to you the testimony of God. For I determined not to know anything among you except Jesus Christ and Him crucified.
And my speech and my preaching were not with persuasive words of human wisdom, but in demonstration of the Spirit and of power, that your faith should not be in the wisdom of men but in the power of God."
‭‭1 Corinthians‬ ‭2:1-5‬ ‭NKJV‬‬‬‬‬‬

Preachers and sons, we either have anointing or we have entertainment. Not both. One comes from God, the other from men.
Our type of ministry, one that speaks the truth in love, will only grow when we have demonstrations of the miraculous. Because our discipleship and truth are so straight, it's not attractive to the flesh. But the miracles are! They can't be denied. Confirmation that God is working with us and confirming His Word is desperately needed today.
Mark 16:20 "And the disciples went everywhere and preached, and the Lord worked through them, confirming what they said by many miraculous signs."
Listen to what Leonard Ravenhill had to say about this topic: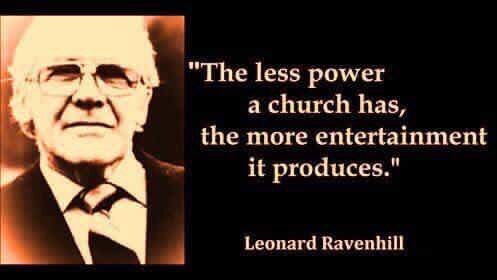 Or what about John G. Lake: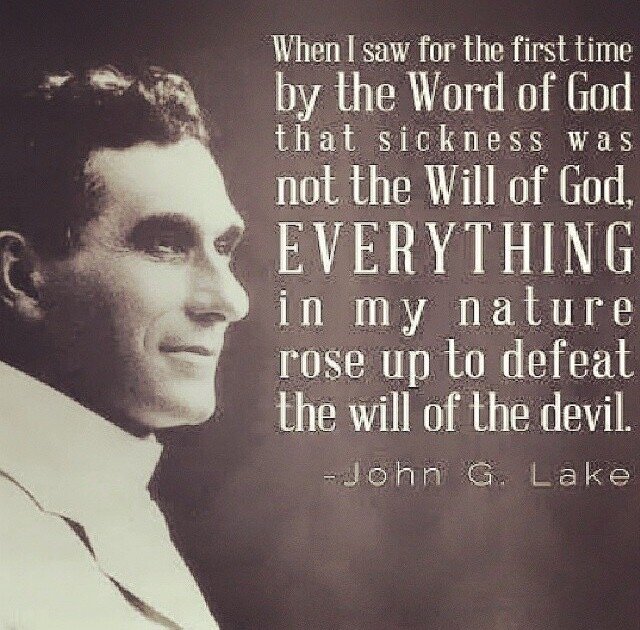 Or this: "When ministry becomes performance, then the sanctuary becomes a theater, the congregation becomes an audience, worship becomes entertainment and man's applause and approval become the measure of success. But when ministry is for the glory of God, His presence moves into the sanctuary. Even the unsaved visitor will fall down on his face, worship God, and confess that God is among us."

So what do we do?
1. Practice entering the presence of God in private before you call on Him in public.
2. Always pray for the sick. Always. Allow God to move. He is still the same yesterday, today, and forever. He heals the sick.

I would like to hear your thoughts on this topic. You can send them to GF@GfWatkins.org.

Keep pressing,
GFW

Gfwatkins.org