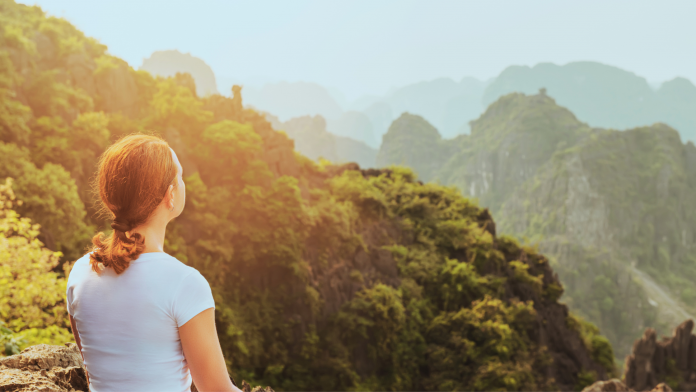 If you're reading this, it's safe to assume that you're processing some bad news in your life. Maybe even quite a bit of it. The older I get, the more I realize something about this bad news. Our lives are less defined by the news itself and more defined by how we handle it. Do we believe to get past it or do we allow it to overtake us?
The truth is that when we bravely believe the right things, we can turn bad news into good news. Psalm 112:6-8 says, "Surely the righteous will never be shaken… They will have no fear of bad news; their hearts are steadfast, trusting in the Lord. Their hearts are secure, they will have no fear…"
We can have a bad report of any kind, but still, what we bravely believe is more important than any news we receive. We've got to become fighters. It's learning to fight well that gives us power to turn our situations around. My brother, Kenny, taught me the most about this. He was five years older than I was, so I got to watch him from the sideline and baseline of every basketball, baseball and football game. He was a good high school athlete because he worked really hard, but there was no way he should have become the college athlete that he did.
His junior and senior year, he became a standout football player, leading his team to two national championships, back-to-back. His career should've stopped there. But then he fought against the odds to try out for the Steelers. When he tore his Achilles tendon, he became a strength and conditioning coach to some of my favorite NFL players.
I ran into one of them in the 1990's. I heard, "Hey, Kenny Graff's little brother!" and turned to see this massive player walking toward me. Then he told me his story. Out of college, no one had believed in him. But Kenny did, so he took him under his wing and trained him. This guy ended up defying odds and playing eight years in the NFL as an offensive lineman. He hadn't been drafted before Kenny. Few thought he deserved a chance.
Because Kenny had learned how to turn bad news into good news— to fight and bravely believe— this man's life and future completely changed for the best. This brave belief that Kenny had is something that I now do my best to live with every day. To live it out, we need a few things. First, we need a heart God purifies. We've got to let him renew our thoughts so that we think we have the potential He knows we have.
Then we need a heart He empowers. We have to let God's wisdom teach us what can happen when we operate in His truth. Finally, we need a heart that simply obeys God, so we experience that God gives his best to those who trust His love.
What bad news do you need to turn around today? Choose to be brave and remember: you are a fighter!