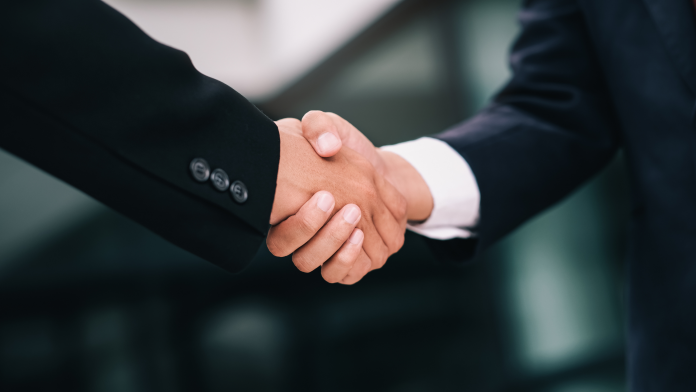 One of the best ways to ensure you are successful as a business owner is to build and cultivate trust. It's important that you do so within your company walls as well as with your customers and other business leaders. How far you can get in your career depends on this and will impact what you're able to achieve.
The good news is that there are ways to improve in this area and ensure that you get the results you desire. It all starts with you making it a goal and then being willing to change your approach a bit and implement new ideas and techniques to how you manage and run your company. Here's what you can do to create and maintain a trustworthy business so that you have a rewarding professional career and a company you can be proud of in the end.
Establish Policies & Procedures
Start by establishing policies and procedures that can get you on track and help you stay there. You need these documents and rules and guidelines that you can refer to, especially in sticky or unclear situations. This way it's clear how you're running your business and your customers will understand and know what to expect when working with you. Put it in writing so that it's unchanged and remains the same and you are consistent in your business practices. Policies and procedures will help you deliver consistent results and your team will be more productive and efficient.
Protect Your Customers & Resolve Issues
Another way to create and maintain a trustworthy business is to always protect your customer's data and information and resolve issues quickly. Make sure your refund policy is established and it's in a place where they will see it and can find it. Take the time to review the credit card dispute resolution process in greater detail so you know what would happen in this situation as well as how you as a merchant can prevent this from happening. Be proactive and run your business in the right way to ensure that you can avoid these types of circumstances.
Be Picky about Who You Hire
It's also important that you have a trustworthy and reputable team of employees helping you reach your goals. Therefore, be picky about who you choose to hire and have as part of your company. You need your staff to be on your side and working with you instead of against you. Create and maintain a trustworthy business by hiring people who are hard-working and follow the rules and want to put their best foot forward.
Set Expectations & Build the Right Culture
Be a good leader and communicate your expectations from the start to create and maintain a trustworthy business. Build a great company culture so that it's ingrained in everyone's minds from the minute they start that you expect your workers to be ethical and honest. Set the right tone as the business owner and make sure that you call out those who do not adhere to it and that there are consequences in place for them. Make sure that the people you bring on board are a good fit for the culture you're trying to build so that you can avoid major setbacks or disruptions.
Focus on Quality
If you want to create and maintain a trustworthy business then you should focus on quality. When you offer quality products or services and customer service then you'll be able to achieve more in the long run. Make sure it's woven and built into all you do and every part of your business. Identify problem areas and places you're falling short and then be willing to fix and amend these so that you can move forward in a positive direction and maintain quality. The better quality and more consistent you are, the fewer complaints and issues you'll need to deal with. The greater job you do at producing and selling quality products, the more likely it is that you'll be able to charge more and maintain higher prices as well.
Use Straightforward Marketing
Avoid marketing and messages to consumers that may stretch the truth. Instead, be straightforward and honest in your marketing so that people know what to expect from you and are pleased instead of surprised when working with your business. It doesn't mean you can't be creative and think outside the box, it just means that you need to be honest and truthful and not trick or confuse consumers in the process of selling to them. Your marketing simply can't be misleading or you risk it backfiring and you losing customers and their trust in you.
Know What's Going on at Your Workplace
As the business owner, anything that unfolds or occurs at your company is ultimately your responsibility. It's wise to know what's going on at your workplace and insert and inform yourself so that you can avoid surprises. You can't be afraid to take part in conversations and meetings so that you have a clear picture of what's going on at your business. Also, pay careful attention to your finances, budgets, and books, so that you know exactly how much money you have going out and coming in and nothing catches you off guard.
Collect Reviews & Testimonials
You can also collect reviews and testimonials to highlight what customers like about your business and working with you. Create and maintain a trustworthy business by letting your clients do the talking for you and sharing these positive remarks with the world. It's an excellent opportunity to build your reputation and increase your number of leads and paying customers. Read through these comments so you know what you're doing well and should do more of in the future. Be diligent and consistent about responding to negative reviews or criticisms as well so you can improve in these areas and so people know you are listening and care.
Be Open & Honest
The best way to build a trustworthy company is to be open and honest. Lead your employees to do the same by setting a good example at your workplace and with customers. Effective communication and transparency are some of the most useful ways you can build and maintain trust in the relationships you have with your customers and in your business dealings. If you're constantly being caught in lies and fibs or unable to show that you can be trusted then customers may start to turn to your competitors and go elsewhere. If there are delays with orders then be proactive and get in touch with your customers so that you can problem-solve the situation and keep them from becoming frustrated with your business.
Keep Your Promises
Create and maintain a trustworthy business and improve customer experience by keeping your promises. Be mindful of what you say, how you say it, and that you always follow through. When you keep your word and promises, then this will put you and your business in a positive light and people will want to work with you. You can't let your customers and employees down and expect them to turn to you when they need solutions or advice. If you say you're going to do something for someone then do it and notice how much further along this approach gets you. Avoid overscheduling yourself and overdoing it or you risk spreading yourself too thin and saying yes to everyone when in reality you can't deliver on your promise to all of them at once.
Admit to Your Mistakes
You're human and are going to make mistakes or have setbacks at times. This is normal and natural and you should learn to own up to your mistakes instead of trying to hide behind them. Use them as opportunities to do better in the future and make changes that will improve your life and business. Create and maintain a trustworthy company by showing your authentic side to people and speaking up when you make a wrong decision or have regrets. Learn from your mistakes as well because if you keep making the same ones then you risk people losing trust in you. It's not always easy to admit when you're wrong but doing so offers many more benefits and upsides than covering it up or blaming someone else.
Conclusion
These are some actions you can take and things to think about as you try to create and maintain a trustworthy business. It's an essential component when it comes to finding success in your professional career and improving your reputation over time. Without trust in place, you risk not being able to secure top talent or loyal customers for your company. Make building trust a priority and you'll quickly notice that other positive outcomes emerge and that meeting your goals starts to become a reality and that you do so more seamlessly. Your efforts won't go unnoticed and you'll find that you can more quickly build a book of loyal clients and employees who will have your back and be there for you through the ups and downs.