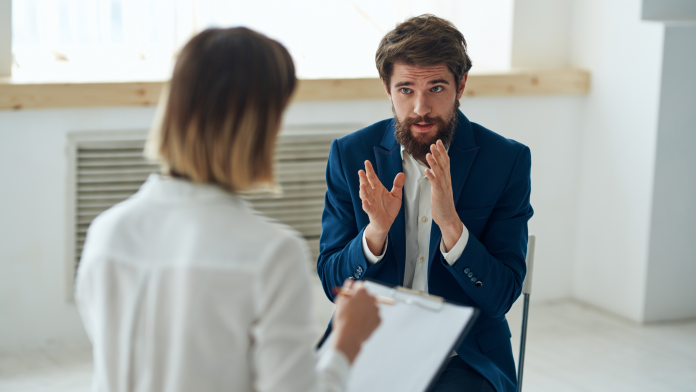 Almost every preacher who has been charged with the responsibility to communicate the message of God's Word can tell you this story. Message prep is hard. Just hard.
Figure this out.
In last week's message, I closed by encouraging people to get personal in their relationship with God – to pray and read the Bible and expect God to be there personally. I said God might show up. That has happened to me in spades this week. I'm reading Deuteronomy every morning and it's like God is speaking directly to me in 3D Imax with THX surround sound. It's been so powerful. My prayer life has had the most joy it's had in it in months over the last two weeks. Amazing.
Now I need to finish the message for this weekend, and I feel completely stuck. I have pages of notes, believe God is in it, am excited about the text, but I'm stuck. I'd rather mop floors or wander aimlessly through a semi-frozen creek in hip-waders than write. If a telemarketer called right now, I'd be grateful. Aaargh…. I just feel so inadequate, so burdened. And my spiritual life is good (i think).
People who don't preach, maybe you might pray for those of us who do preach. Just so you know, there's no crisis here (it's probably not an "attack" nor is there some big counseling thing that needs to happen), and I'm not sure there's a way "out" except through it. As a preacher, maybe we just have to live it. There's just a burden associated with preaching that pretty much every preacher feels regularly. Biblical preachers felt it too. I can pretty much relate to everything Jeremiah said at one point or another in my preaching life.
Other preachers – holler back. You feel this? Let's share some stories.
People who don't preach (consider yourself blessed), you get stuck here sometimes?  This experience ever pop up this way in your life?
You've Prepared Your Sermon. You're Ready For Sunday. But Is It Any Good? Will It Land?
Here's the problem… you only ever find out if your sermon didn't connect after you've already preached it.
So, what can you do when seminary didn't really prepare you to speak into the current reality of our culture or connect with a growing audience?
What will change that?
Option #1 – Years of trial-and-error (what I did).
Option #2 – A fast track to transform your preaching and reach more people.
Certain skills that make a sermon engaging, memorable, and relevant can be learned and practiced.
That's exactly why Mark Clark (Senior Pastor at Bayside Church) and I created The Art of Preaching. It's a fast track to transform your preaching and reach more people.
The course covers the foundations of truly effective preaching:
Understanding what God has called you to do
How to ensure you're doing exegesis (not eisegesis)
Changes you can make to your delivery and weekly process
And more…
But it goes WAY beyond that, too. We share our entire method—from preparation to delivery:
Specific reasons a sermon may not be effective
5 easy steps you can take to ditch your notes for good
The step-by-step process to write a clear and memorable bottom line
How to find power in the text
And more…
It's helped 2,500+ pastors preach more engaging and memorable sermons and it can do the same for you.