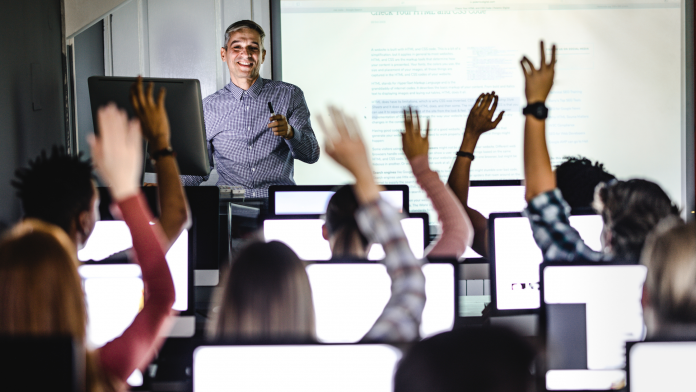 As school supply shelves begin to clear and teachers begin their annual trek back into classrooms, spiritual leaders across the country are holding vision meetings and solidifying student activity plans for the approaching school year.
On some church campuses, youth members begin to withdraw their presence as their impending academic obligations begin to surface. However, the loss of student participation does not have to be an expectation.
With a successful plan of action, the fall semester is a great opportunity for students who are eager to plug into youth ministry. Here are 4 effective strategies to ensure youth programs remain steadfast during the summer-to-fall transition period.
1. Plan captivating and relevant lessons for this season. Students might not give their full attention to learning the importance of tithes and offerings at this time of year, but they will certainly appreciate the gentle reminder to be inclusive in the classroom and to seek God when they are feeling overwhelmed with responsibilities. Prioritize personal relationships with young members so that you are able to speak life into their current circumstances.
2. Implement a student leadership team. Employ a team of youth leaders specifically aimed at tackling the transition period with grace. Communicate your vision of continued student engagement with them and share ideas on how to get there. These student leaders will bring invaluable insights that can form a structured plan. It is vital to believe in students' capabilities and not be afraid to delegate tasks to them. Any youth pastor can attest to the fruit that is produced in ministry when student leaders are trusted. Give students the opportunity to get plugged into various areas of interest such as managing the media booth, controlling the soundboard, or being in charge of stage ministry.
3. Consider creating an internship program. A program of pastoral discipleship can encourage students to become deeply involved in outreach and motivate meaningful participation. As youth members feel empowered to become leaders on a church campus, their fervor to serve will be contagious. A discipleship pathway will keep students plugged in and encourage them to walk through many levels of spiritual growth.
4. Plan a youth ministry fall retreat. A well-executed outing that will nurture student growth in a relaxed environment can sometimes be more effective than a weekly Bible study. Providing students with an opportunity to get comfortable and share their life experiences will foster lifelong, faith-based relationships that are essential to any successful youth group. This will also establish a sense of accountability among members. The implementation of a mentorship program where student leaders facilitate conversations with younger members can be mutually beneficial. Proverbs 27:17 proclaims, "As iron sharpens iron, so one person sharpens another." Students will begin to understand that God did not intend for us to do life alone and that Godly relationships matter.
When it comes to student ministry, a youth pastor will require the full support of the Church to ensure that its younger members are constantly encouraged to build their personal relationships with Christ. This holds true particularly during a season when it will seem natural for that relationship to take a backseat. After all, a backpack full of ballpoint pens and biology books aren't the only things they will need to be equipped with in order to be successful this school year!