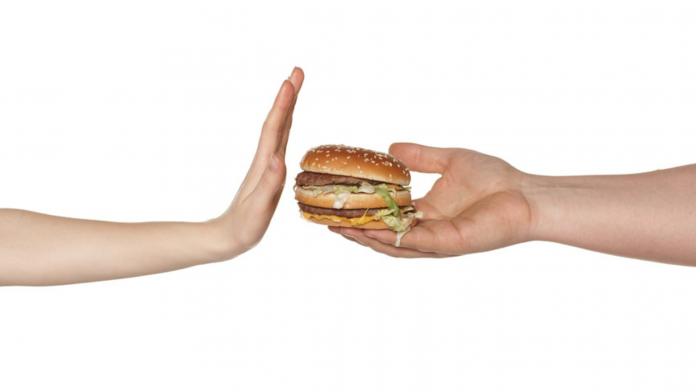 Fasting is a spiritual practice the Bible encourages. The Old Testament mentions it many times as did Jesus. We often hear and teach that fasting can help us deepen our walk with Christ, but I also believe that leaders should consider fasting to help them lead better. Taken from the book of Isaiah, fasting can bring these 8 spiritual benefits to the life of every leader.
The first 5 verses of Isaiah 58 describe a fast the people had committed to. Although they seemed eager to know God more intimately, they weren't truly eager for God. God chastised them for their false humility and in the verses that follow, I've gleaned from God's response to them these 8 positive benefits that fasting offers every leader.
The Lord can use it as a tool to free you from personal weaknesses or sin areas.

Isa. 58:6 "Is not this the kind of fasting I have chosen: to loose the chains of injustice and untie the cords of the yoke, to set the oppressed free and break every yoke?

It can help you become a more generous leader.

7 Is it not to share your food with the hungry and to provide the poor wanderer with shelter– when you see the naked, to clothe him, and not to turn away from your own flesh and blood?

Jesus can bring emotional, relational, or even physical healing.

8 Then your light will break forth like the dawn, and your healing will quickly appear;

It can help you become more aware of His protection over you as a leader.

…then your righteousness will go before you, and the glory of the LORD will be your rear guard.

It can result in your seeing more answers to prayer as your prayers align more closely to God's will.

9 Then you will call, and the LORD will answer; you will cry for help, and he will say: Here am I.

You will become more confident in the dark times you face as a leader.

…"If you do away with the yoke of oppression, with the pointing finger and malicious talk, 10 and if you spend yourselves in behalf of the hungry and satisfy the needs of the oppressed, then your light will rise in the darkness, and your night will become like the noonday. Your darkest hour will be like the noonday sun...

It will remind you that Jesus will give you strength to lead well.

11 The LORD will guide you always; he will satisfy your needs in a sun-scorched land and will strengthen your frame.

You will see your leadership yield spiritual fruit.

…You will be like a well-watered garden, like a spring whose waters never fail.
Andrew Murray, a South African pastor/writer who wrote 240 books in the late 19th and early 20th century wrote these words.
"Fasting helps to express, deepen, and to confirm the resolution that we are ready to sacrifice anything, to sacrifice ourselves to attain what we seek for the kingdom of God."
How has fasting helped your leadership?