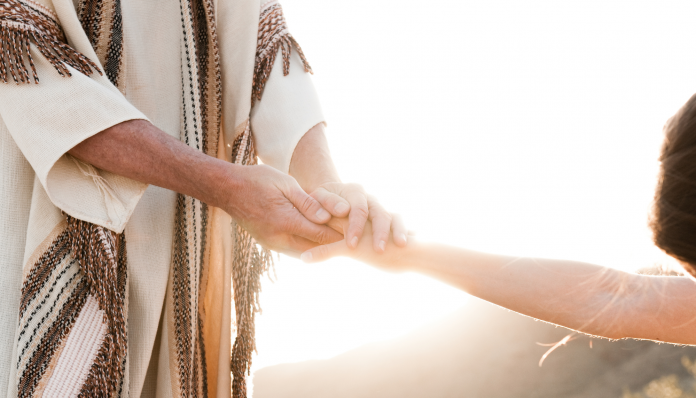 James 5:14,15:
Is any sick among you? Let him call for the elders of the church; and let them pray over him, anointing him with oil in the name of the Lord: (Matt 6:13; 16:18) And the prayer of faith shall save the sick, and the Lord shall raise him up; and if he has committed sins, they shall be forgiven him.
In Matt 10:8, the Lord Jesus Christ told his disciples to:
Raise the dead
Cast out demons
Heal the sick
Baptize in his name
What would happen in the church if we chose to believe the word of God—the very words of Jesus, by faith? I believe we would begin to see greater miracles in the church today! The key to strong faith is always relationship: knowing Jesus and trusting in him. When we immerse ourselves in the Word of God, our understanding and trust in Jesus and what He said and did will strengthen our faith. As we encounter the love of God through pure faith, the Holy Spirit will confirm the Word of God to our hearts, releasing encounters, visions and the working of miracles.
Guard your heart and stay in faith. I have seen skepticism around the issue of healing and the working of miracles in the Church to the point that the topic has almost become "taboo." Why? When believers, who believed in the miraculous did not receive the miracle they were believing for, the enemy will try to tempt the believer to receive the lie that God is not good or faithful. In the story of Job, we see a righteous man, loved by God who suffered greatly and still chose to declare:  "The Lord gives and takes away. Blessed be the name of the Lord" (Job 1:21). We also see the faithfulness of God in that the LORD restored back to Job 100-fold what the enemy had stolen from him! Truly, God is always faithful to those who love Him and trust in Him. In the face of suffering and loss, we choose to guard our hearts and continue to believe that the Lord is sovereign, faithful and true to His Word. We must choose to believe that God will turn events for the good of those who love God and are called according to His purpose (Rom 8:28).
When we choose to trust in the truth of scripture, our confidence in God's sovereign will for our lives will prevail over doubt and fear. We can choose to agree with scripture that tells us that  "God is not a man that he should lie; neither the son of man, that he should repent: hath he said, and shall he not do it? Or hath he spoken, and shall he not make it good?" (James 1:17).
Additionally, we know from scripture that when the enemy steals, he must repay seven times what he has stolen! (Prov 6:31). Our job is to stay in faith and to STAND. When we don't receive the result we hoped for, we must still choose to trust in the Lord and allow him to process our hearts to become more like Him. We also must be wise to the wiles of the enemy, who is prowling like a lion, looking for whom he may devour (1 Peter 5:8). What does the enemy want the most to devour? YOUR FAITH IN GOD.
Scripture tells us to be careful how you hear (Luke 8:18). We must be vigilant to submit to God as James warned: "Submit yourselves therefore to God. Resist the devil, and he will flee from you" (James 4:7).
The wonderful news is this: the anointing of Jesus Christ through the power of the Holy Spirit has the power to destroy every yoke! Let us choose to believe God for the very best outcome in our lives while giving Him praise and thanks in the midst of the journey because we love Him. As we do, our faith will be protected from doubt and fear, becoming mature, and refined as gold:
"That the trial of your faith, being much more precious than of gold that perisheth, though it be tried with fire, might be found unto praise and honor and glory at the appearing of Jesus Christ" (1 Pet 1:7).
It is from this place of pure faith that vessels refined by fire, become "glory carriers" who have surrendered everything to Jesus Christ! This is what it means to operate in the pure anointing with chain breaking power! It is from this place of purity that the oil of the Holy Spirit will flow out of us and onto others to bring healing, miracles, signs and wonders, overflowing from a pure love for Jesus Christ!
Jesus Christ died on the cross not only to grant you the free gift of salvation by grace through faith (Eph 2:4-8), but also to HEAL you of all your infirmities! Jesus Christ bore all your emotional, spiritual and physical infirmities on the cross and by His stripes we are healed! May we all choose to walk in peace with God, trusting in His sovereign care for us.
Father, we thank you for your sovereign care over our lives. We thank you that you hear every prayer and bottle every tear. We thank you that what we sow in tears you say, we will reap in joy! Help us offer up the sacrifice of praise as we declare that you are good! Thank you for loving us and healing our hearts through forgiving us. Thank you that you have given us a living hope through Jesus Christ our Lord, the Author and Finisher of our faith!
In Jesus Name,
Amen.