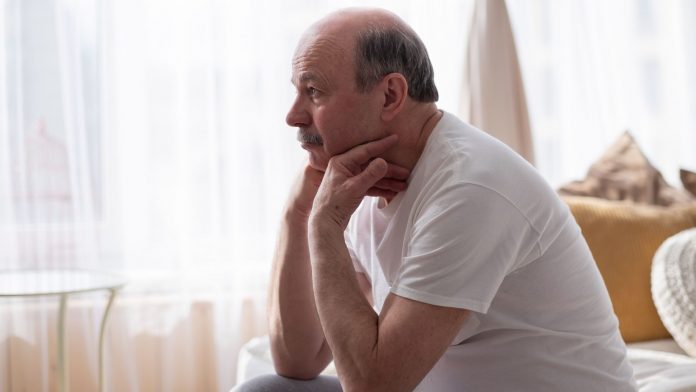 If you've been in ministry for any length of time, you've experienced people walking away despite your prayers, tears, love, energy, and time. You try to shrug it off and not take it personally, but you feel the rip and loss. Though it's hard to admit out loud, sometimes your body, mind, and spirit cry, I am lonely.
In 2 Timothy, Paul's final letter, we see him at the end of his ministry. What will it be like when our ministry is winding down? We hope to see more fruit and more friends after faithfully investing for many years. But at Paul's end—in a cold cell facing imminent death after years of faithful service—he is alone.
Yet Paul's hope is firm in Christ. Today, you might be alone. But in Christ, you have hope, too. Let's look at Paul's experience as the Holy Spirit guides us through loneliness.
What kinds of loneliness do we experience?
Part of the difficulty of loneliness in ministry is that it doesn't all come in the same way or from the same people. Paul identifies several different kinds of loneliness that you may feel as well.
Longing: Paul longs to see Timothy, that he may be filled with joy (2 Tim. 1:4). You also may have beloved friends, family, and ministry partners who fill your life with joy, but God has called you to different places. The joy of closeness makes the pain of separation harder.
Desertion: You opened your heart and life to trusting unity—and then they walked away. Paul says, "all who are in Asia turned away from me" (2 Tim. 1:15). All in Asia! Maybe, like Paul, you've served formerly faithful people who have now "deconstructed" (2:17). Maybe those who once labored with you (4:10) found worldly loves more enticing. Or maybe you can say, with Paul, "At my first defense no one came to stand by me, but all deserted me" (4:16).
Opposition: Maybe people want to harm you (2 Tim. 4:14); you may not know why. Maybe people you love need truth, but they oppose you. False teachers offering fear, manipulation, or prosperity gather a crowd while people turn away from truth (4:1–4) and seek to undermine gospel work.
Trials: Paul mentions a sick companion who had to leave (2 Tim. 4:20). The trials in people's lives can take them from us or make them unavailable. They weren't trying to leave, but the result is still loneliness.
New callings: Sometimes you're left alone not because of the bad but the beautiful—churches being planted, new ministries getting started, God calling people away. Paul mentions three people like this (2 Tim. 4:10–12). You're joyful, grateful, excited—but the goodbye still hurts.Gospel ministry is war and God knows our temptations and weaknesses. Sometimes you wonder if there's something better; you think about quitting. But this is bigger than you.CLICK TO TWEET
How do we make it through?
It's easy to rehearse pain. But 2 Timothy constantly points to God's presence. Every chapter is filled with reminders that God sees, knows, and is with us. These are five truths Paul rehearses in loneliness:
Our compassionate God sees our longing, pain, and loneliness. But even if the last person leaves, God's faithfulness is unchanged, his love unswayed, and his Word unbroken. He stands with us now and till the very end, bringing us safely into his kingdom. We are not alone.