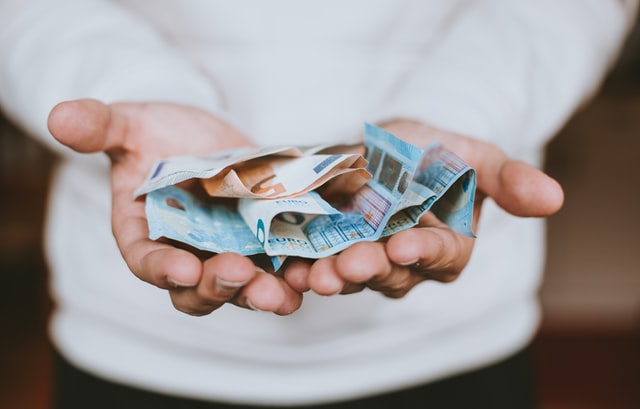 This article is written by Steven Screen, and was previously published by Better Fundraising.
Recently I spent the day working with a bunch of smaller nonprofits who wanted to grow.

On my bike ride home that day – which is when I do most of my best fundraising thinking – I thought, "There should be a simple list of things smaller nonprofits need to know if they are serious about growth."

When I got home I dictated the following list into my phone. It's a little rough, but it's my attempt to summarize what small nonprofits tend not to know – and the "upgraded" ideas that in my experience help them break through.
1. Small nonprofits don't know what they don't know
There's a whole set of "best practices" out there that small nonprofits should make an organizational priority to discover and put into practice. Things like donor segmentation, a systematic approach to major donor fundraising, having a great fundraising Offer, to name a few.
My advice is to actively seek out best practices and to rely less on making decisions by finding out what the staff likes or doesn't like. Case-in-point: nobody likes telemarketing, so small nonprofits rarely use it. But it works like crazy and is a fantastic investment.
2. Small nonprofits usually don't know that their donors are not paying close attention
Small nonprofits tend to think that every donor reads every word of every piece of donor communication. That's just not the case. What does this mean? You need to communicate to your donors more than you think you need to. And know that most donors won't read every word of what you send them. They might scan it though, so make sure your message comes through even if they scan it!
3. Small nonprofits don't know that they are going to have to talk differently about their organization if they want to grow
In a word, small nonprofits need to simplify their message if they want to grow.
Most small nonprofits assume that a person needs to understand the depth and complexity of the organization's work before they will become a donor. In my experience, a potential donor is most likely to give when presented with a simple, emotional, powerful current need the organization (or its beneficiaries) is facing. Then, over time, the donor may come to understand your depth and complexity. But start with simple – you'll get more people in the door.
4. Small nonprofits don't know that repetition is a strength
They try to describe their organization in new ways each time – and as a consequence their message to donors is all over the place. Or they communicate to donors as if donors 'read every word of everything' so they only say important things once. (Remember #2 above.)
Instead, find out what message most of your donors are most interested in, then repeat that message to drive it home.
Take this lesson from the world of advertising: it's a general truth that people need to hear a message three times in a short amount of time before they take action. So if you have two appeals a year, one in the spring and one at year-end, your message isn't getting through to whole swaths of people.
5. Small nonprofits don't realize they should be spending more time and money on their Major Donors
To be clearer, most small nonprofits do understand this – they just don't do much about it.
And that's too bad. Because major donors are more important to small orgs than to large orgs!
What a small nonprofit should do is identify and rank their major donors, then devote real time and energy to getting to know those donors, learning about their passions (why they give) and actively looking for ways the donor can exercise their passions through the organization. Asking, Thanking, Reporting on an individual basis to all Majors is a good idea, too.
6. Small nonprofits don't know that what they say to donors matters more than what their materials look like
Another way of putting this is to say that an organization's visual brand (colors, logo, typeface, website design) matters far less to donors than things like being donor-centered, having a good offer or Reporting back to your donors on what their gift accomplished.
Wrapping Up
If you're a smaller nonprofit, I hope this is helpful.
If you know a small nonprofit that would benefit, please pass this along to them.
More articles from Better Fundraising can be found here.