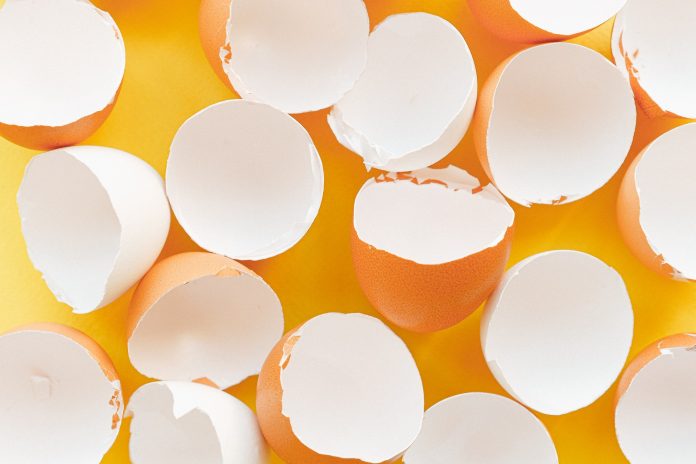 Last week, Amy and I hosted Kem Meyer and Sean Bublitz on a webinar all about re-imagining Easter gatherings in light of the fact that the vast majority of us will still be social distancing.
Thousands of church leaders tuned in, and I'd recommend listening to the replay, if you weren't able to participate.
But today, Amy and I thought it would be helpful to drill down a little further on the programming strategy for what's very likely your first online-only Easter services.
We actually believe it's still a great time to connect with people outside the church and outside the faith, but our messaging will need to be more intentional—a lot simpler and a lot more compassionate to the needs of people around us. And we've got to put the emphasis on building connection, not so much on great production.
So, with that in mind, in this episode, Amy and I discuss:
4 questions for church leaders as you plan for online-only Easter services
Why you might want to rethink wearing your mic and teaching from the stage, and what we recommend instead
Several ways you need to adjust your language during this season if you're the primary teacher—even some of the phrases you say all of the time
How long your teaching—and how long the overall online service—should really be to keep people's attention
Ways to think outside the box (aka outside the auditorium) and help communicate the ways you're loving your community
How to speak to first-time guests, encourage them to "come back," and give them practical next steps to take
This Easter, we've got to put the emphasis on building connection, not so much on great production. #unstuckchurch [episode 139]CLICK TO TWEET4 questions for every church leader as you plan for online-only Easter services. #unstuckchurch [episode 139]CLICK TO TWEET
---
Leader Conversation Guide
Want to take this conversation back to a staff or senior leadership team meeting?
Our Show Notes subscribers get a PDF download that recaps the episode content and includes a discussion guide you can print out and use at an upcoming meeting.
---
Let Us Know on Social Media
We use #unstuckchurch on Twitter, and we start a real-time conversation each Wednesday morning when the episode drops. We'd really love to hear from you during this time:
How can we be praying for you as a lead and your church?
What stories can you share of ways churches are responding well during this crisis and focusing on opportunities instead of loss?
You can follow me @tonymorganlive and The Unstuck Group @unstuckgroup. If Facebook is where you spend your time, I'm there, too.
Links & Resources from the Episode
---
Write a Review—It Helps!
Particularly on iTunes, your ratings and reviews really do help more pastors discover the podcast content I'm creating here. Would you take a minute to share your thoughts? Just open the the podcast on iTunes on your phone or computer, click Ratings & Reviews, and leave your opinion.
---
Transcript
Sean (00:02): Welcome to The Unstuck Church podcast, where each week we're exploring what it means to be an unstuck church. Whether your church is able to gather in person or remain engaged online, there's no doubt that this Easter season is going to be different. We have a great opportunity to share the message of Jesus, but is there a risk to doing it the way we've always done it during this crisis? On this week's podcast, Tony and Amy share a conversation on how we need to reimagine Easter in our communication, planning and presentation. Before you listen, make sure you get the show notes. You can get them every week in your email along with the resources to go with this week's conversation and access to the archive of podcast content. Go to theunstuckgroup.com/podcast to subscribe. Also, we continue to work daily to update our resources and content to equip your church during the coronavirus crisis. Visit our page at theunstuckgroup.com/coronavirus for more information and to sign up for our weekly webinars. Now, let's join Tony and Amy for today's conversation.
Amy (01:04): Well, Tony, before we jump into today's topic, you mentioned something about starting today with a confession?
Tony (01:09): Yeah. I really hate to admit this because, Amy, you know, I hate to be wrong. I really do, but a couple of weeks ago we started these live weekly webinars. And do you remember what I told the rest of the team about the engagement in those webinars? Do you remember that at all?
Amy (01:31): I just didn't think, if I remember right, you didn't think participation was going to be very high.
Tony (01:36): No, I said this is going to be like most things, like classes we offer at our churches or things like that. You get a lot of people to show up to the very first class and then participation begins to dwindle from that point forward. And I said the same thing's going to happen with these webinars. Well, I was wrong. Participation didn't go down. In fact, it doubled this past week. So we actually have several thousand people registered now for this coming week's live webinar. For some of you, you may be hearing it tomorrow. And that webinar topic is going to be, we're going to be focusing on finances and giving in the church. And I'm really encouraged by so many church leaders tuning in to those live webinars. And I'm hoping the content is helpful for you. I also have to admit, Amy, that right now it kinda feels like webinars are the new VBS.
Amy (02:33): Why do you say that?
Tony (02:36): Because every church offers VBS and parents, especially this time of year, start to look at their calendar in normal years and kind of map out where they're going to drop off their kids at all the VBS's in town. And right now it feels like all the organizations are offering webinars, and all the church leaders are kind of just hopping from one webinar to another. But hopefully, the content we're offering an our webinar is better. So, yeah.
Amy (03:09): Well, speaking of last week's webinar, really it was a great conversation. Are there any key thoughts that you want to share with the podcast audience?
Tony (03:18): Yeah, so today we're going to be focusing primarily on Easter and some ideas churches need to consider for their online services, but in our webinar that we had last week, Kem Meyer from Less Chaos. Less Noise. joined us, and she talked a lot about how churches are communicating with their congregations and their communities as a result of this crisis that our world is going through. And I'm not going to try to repeat everything she shared. You can go back and listen to the webinar recording, but she really provided some helpful guidance to churches to revisit how they're communicating in this season through online communication, social media, our Sunday messages, and she talked about a lot of the focus for churches in this immediate season in response to the coronavirus has really been about, "just join us online." And what she suggested is that messaging of "just join us online" is really not enough now in this season. People are emotionally frayed, there's a lot of anxiety. I mean, we just learned last week more than 3 million people filed for unemployment. I mean, there's some real challenge that people are facing right now. In the midst of that, if we jump straight in with our messaging that God loves you and start spouting off those "fear not" Bible verses, and we're just focusing on inviting people to church, our communications, our messaging is going to come across as trite and tone deaf with what our culture is facing. So I really appreciated that honest kind of feedback for the church that Kem provided. She suggested we really do need to shift our messaging and our volume in this season. And she mentioned using more plain language, using more of a human tone in how we communicate. We just need to be more sensitive to the real needs of people in our congregations. And then for those of us that are hoping to connect with people outside the church and outside the faith, our messaging, it just needs to be more intentional in the season as well. A lot more simple, a lot more compassionate to the needs of people around us, so like I said, you really need to go back and listen to all that other wisdom that Kem shared. And you can do that by listening to the webinar recording from this past week. That said, Amy, I'd like to talk about the programming strategy for our online services in today's episode. And Easter, of course, is right around the corner. And with that in mind, how can we make future online services more engaging?
Amy (06:01): Sure. And we covered a lot of this in the webinar, so it's fresh on my mind. I challenge churches to ask four questions right now as they're planning their Easter services. And this first one is really around valuing connection versus production. And so the question is how can we increase personal connection with those who are watching? And so just to get really practical, you have to remember they're in their living rooms, right? And so one, maybe two camera shots locked on to the person who's communicating, and you want to be intimate with what you're shooting. I think we're still seeing a lot out there where we're trying to communicate from our platform and act as if we're talking to a room of people. Everyone knows you're not. So get a more intimate space. Make sure you make eye contact. I heard one pastor say that he actually names the camera so he can have that personal connection with the camera.
Tony (06:56): That's good. And a little weird, too, at the same time.
Amy (07:01): This is new though, when you've got a camera right in your face, that's not what you're used to teaching to, preaching to. I would say don't wear a microphone like you would in a room. Just, you know, have your production guy use a boom mic. Again, it makes it feel more intimate. Language-wise, I would again echo what you just said. Don't say thanks for joining us online. Instead, we're glad we're together. Glad you're here. And don't go too long in your teaching without speaking to the people that you're speaking to. Mention them. Adjust your language. It's gotta be much more conversational. And the last thing I would just say is when you do songs, again, we're trying to think connection, not production. I would choose music that speaks to where people are at right now. We have a lot of great songs in Christendom that talk about hope and that God's with us. And you'll want to think through that because I'm not sure our listeners, especially our new guests, are feeling the resurrection of Sunday right now. I think they're sitting in Friday and Saturday where there's a lot of, you know, it's just not a comfortable place. It's not a good place. The second question I would ask is around attention span and how can we continuously engage people during the broadcast? So, you know, we have a lot of people who watch a lot of things online, and Sean shared some information about drop-off rates even on four minute videos. They only watch two. But I was doing some research this week, and Steve Carter, teaching pastor, he made the observation that most of our favorite shows have an air time of like 22 minutes. And we have something to learn from that. We have something to learn, and so I know pastors maybe are uncomfortable with this, but I wouldn't let your preaching time go over 25 minutes. I would try to lock everything in within that 25 minute time span because it's going to be hard to keep people's attention. Remember, you're going to have kids climbing over parents in the living room, people are going to have other things in their hands and all of that kind of stuff. And then I would say don't go over 45 minutes for the overall service length. And I mean like any music you're going to do, any teaching you're going to do, any post-service directions you're going to give, lock that in at 45 minutes. Another way when we think about continuously engaging, I keep going back to music and singing, Tony, and I don't know your thoughts on this, but music can be engaging and music cannot be engaging. I think it's a really fine line. In fact, when you're thinking about your music, I would actually have you think about two things. One. Most people who are new guests aren't going to know the music. And so be careful with how much time you allot to that, or they may disengage before they ever get to hear your message. And second, you've actually got an opportunity to make the music more engaging by remembering you have kids in the room. And so simple lyrics are ways to engage them as you're singing. Just don't forget about them when you're in the room. And then probably more than ever, this is true with any weekend message to be continuously engaging. People need to have breath in the message. And what I mean by breath, tell a great story, bring some humor. If you've got a faith story you're going to share, maybe have that be a separate video that you kind of roll into and roll out of just to kind of re-engage people in what you're doing. And then lastly, for this continuously engaging piece, is just pay attention to the beginning and the ending of this online experience. Be careful not to over announce. Don't bring a message after the message. You're going to see fall off rates. At one church, Tony, that I talked to said they're seeing significant fall off rates after the 30-minute mark. So it's just a reality when you're thinking about guests, how they might behave. Your faithfuls might stay as long as you keep talking, but if we're really aware that we're now broadcasting not to our church, but to our community, we've got to keep those new people in mind.
Tony (10:59): And it's good that you mentioned that. We were talking about one of the churches that we're working with, before all of this happened on a typical Sunday, had about 350 people in attendance for their Sunday worship services in person. And since they've shifted online, they're now seeing over a thousand people engaging with their services. And my suspicion is yeah, a lot of those folks are the people that have already been connected and familiar with what that church is doing. But we've mentioned this the last couple of weeks. In any moment of crisis in our lives, in our communities, now we're facing this across our globe. We've seen people turn to the church. And my suspicion is among those thousand people, there are a lot of new people that are just kinda checking things out. And so we have to be super sensitive with our online services that we're cognizant of the fact that these new people are going to be watching, and we want to keep them engaged as well. You have a couple of other thoughts on this though, Amy?
Amy (12:05): Yeah. Two other questions. The next one I think is actually kind of a fun one. But what can we do with our service now that we aren't limited to an auditorium? I think it opens up some new possibilities we maybe haven't been thinking that way. One church I spoke with, I love what they, they already filmed their Easter service, and they filmed it at sunrise. Now they're in the South, so they've got the warm sun and some beautiful backdrop.
Tony (12:29): Sunrise is probably not so warm in Minnesota right now, is it?
Amy (12:32): No, we'll have to get outside the box on that idea. But the concept, you know, they wanted to create this sunrise feel, and what a beautiful backdrop to tell your Easter message. But for any of us, man, broadcast in the community somewhere, maybe get out and not just the church, you know. People are watching online, but when they see their community markers in a shot, it'll communicate many things to them. One, you are actually right here, you're not somewhere off in another part of the world. And if you're able, you could actually show how you're engaged in loving your community right now. Show a picture of a church that someone actually wants to be a part of, even if they're not a Jesus follower yet, you know that whole concept of they'll know us by our love. And then my last question is around relevance, and it's how do we really make the Easter story relevant to those outside the church and outside the faith? And I say really because we have to work at that. We have to work at how to make those connections. And I said this on the webinar last week, but I'm a huge fan of the resurrection story, and I think that we should be telling it this Easter. And like I said earlier, I think many guests are feeling the Friday/Saturday part of Easter right now. They're fearful, they're grieving, they feel unstable. We have to show them how our God is the God of the resurrection. You know, he's in the resurrection business. He has the power to resurrect dead things, resurrecting me, my marriage, my losses. And so just a high challenge for the pastors out there who will be communicating on Easter, how can you make it really relevant so that they're engaged with it, they understand how it applies to their life? And I just believe a lot of people could make a first-time decision when we put that hard work in that God will do what only he can do through that.
Tony (14:14): That's good, Amy. So we talked a little bit about first time guests already that are going to be joining us for these online services, especially around Easter. Let's focus in on them a little bit more here. What should we be doing before or during the service to encourage first-time guests to come back?
Amy (14:33): Sure. Well before the service, you mentioned it briefly, but man, we gotta be inviting our friends. Kem made such a powerful case for how oversaturated social media is and all those things. And while those can maybe be good supports, the most powerful invite is a personal connection. It always has been. So call someone, text someone. Wasn't there a story about one of our church's yard signs? Do you recall what Lance said about that?
Tony (15:03): Yeah, I think he said the church was encouraging their folks to rather than put yard signs and you've seen churches do this, yard signs to promote the church and attend services at a certain time, to go ahead and put yard signs in their neighborhoods. You can put the church's web address on it, but actually for it to be an invite for people to join you in your home for Easter services. And I thought that that's pretty clever, but it's another way to get the personal invite happening within our neighborhoods.
Amy (15:36): Yup. Yup. I love one of the things I saw, it said like, this isn't canceled, this isn't canceled. And it's like calling your friend isn't canceled. We need to be checking in, and this is a great opportunity to make an invite. So before the service I think that's important. During the service, for those of you leading these Easter services, I think it's really important, as always, to let them know what you're going to be talking about in the coming weeks. You know, promote that next series of messages, assuming by the way that it's messages formed around the real needs of people right now, you know, that you're gonna be talking through this and how God's word applies to it. So that's important. And by the way, assuming that you've done your Easter service really well, tell them this is what we do every weekend. Every weekend we gather and we talk and we do this and invite them back. They may not know that. They may have a different assumption of what church is like, and they've just experienced something that's really transformative to them. And so let them know this is what we do. This isn't special because it's Easter. Easter is special, but this is what we do. And I think in that, I think an encouragement to the listeners, Tony, that while everything in their world has been changing lately, just the importance, I think we have to stress the importance, that it's good to set this time aside on Sunday or whenever they listen, just to be encouraged, to be replenished. I just think we all need that more than ever. So those would be a couple things.
Tony (17:01): Yeah, that's good. You know, it's funny, Amy, there before this crisis was a lot of conversation about how we approach our teaching on Sunday and whether or not we just need to teach through books of the Bible rather than teaching to the felt needs of people that are a part of our congregation and those that we're trying to reach. And interestingly enough, a lot of churches are really in this crisis now speaking to the real needs of folks in their community, which is a real win, but it's a reminder, too. I think and hopefully an encouragement that once this crisis is behind us, we need to continue to think about what are normal people dealing with in their daily lives. And can we, can we present scripture and next steps that help people take steps from where they are? So you talked about things we could be doing before or during the service. Let's talk about after the service. How do we communicate with first-time guests to encourage them to come back then?
Amy (18:05): Sure. Well at Unstuck, you know this Tony, we state the win for the weekend service is that first, people are glad they came. Second, they want to come back again and third, they want to invite a friend. And so if you've done that, I think here are some practical ways you can help them take a next step. First I just said it, invite them to join in again. Tell and remind them what practical things you're going to be preaching about the next several weeks. And I have to tell you, just be heartfelt and you know, bring genuine words that communicate to them – we are in this with you. We are all turning back to Jesus and God to see what he has to say. You know, in other words, there's a subtlety there. We want to continue to point people to Jesus, not just to the church, not to us. Second, be ready to address their questions. And so how can you be accessible for questions that people have after hearing the message? How do you ready your team members to address those questions? You know, I encourage you to gather as a team and anticipate what new guests, potentially new believers, what they might be asking so that you can train your teams on how to respond. And with that by the way, I think I'm recommending Tony after I thought about it, that Easter services should probably be at a specific time on Easter versus just the all on demand type of thing. Because then you'll be going through that service with them. You'll be feeling what they're feeling and you know, after a service, a lot of churches have had prayer team members, you know, available. The pastor often walks down off the platform and can engage. And so we need to have a digital strategy, a way that they can get ahold of us, and that we've got a team of people who are ready to respond in that moment, especially with people who have deeper questions or have made a decision to follow Jesus. So.
Tony (19:54): Yeah, so I think what you're saying is even if you prerecord your Easter services, which is probably a very good idea just to make sure that you don't have any things that are happening with technology that are getting in the way., Even if you're prerecording offer those Easter services at specific times so that you can engage with the people that are watching as well. That's good advice, Amy.
Amy (20:18): Yup. Another way how you can communicate with first-time guests is just give them a way where you can pray for them. If you've got a strong prayer network set up, you know, let them hear about that. And again, how you do this, whether it's through texting options or a digital connect card or Facebook Live. There's a lot of different ways to do this, but these are just some ideas on how you can engage them and encourage them to come back.
Tony (20:44): That's good. Yeah, you and I both were working with a great church out in Denver, Colorado earlier this week doing a virtual strategic planning process. And I'm going to give a shout out to Trevor because Trevor has been doing all kinds of good work to create systems for follow up for guests that are engaging with their online services. But it was so funny because he was talking about our challenge is going to be once we get back to live in person services, how do I make these digital strategies work for a physical world? Because usually we're trying to encourage churches to do just the opposite. They have all kinds of systems in place for in-person interactions, but they're not thinking about our digital world and how we encourage people to take next steps in that way. So good work, Trevor.
Amy (21:39): All right. So I did a lot of the talking. Tony, as we wrap up, do you have any final thoughts for our listeners?
Tony (21:44): Yeah, so as I mentioned in the live webinar or this past week, we're actually making our team available virtually to help you in this season. We just want you to know we're in this with you, and while none of us has been in this exact situation before, our team really has a lot of experience helping pastors that are facing significant issues such as redefining the win and the strategy for our weekend services. That's exactly what Amy's been talking with us about in this episode. Or building a plan for online engagement with technology that actually works or processing staff role changes along with any potential compensation adjustments that may be necessary in this season or maybe for you, it's a critical analysis of your church budget to find ways to reduce costs. In all of these ways, our team has some experiences in each and each of these areas and we want to make our team available to you. So if you need an action plan for the next few months, customized around your church, we want to walk alongside you in that, and we can provide a coach to ask you the right questions, help you cut through all of the clutter that we're experiencing right now and guide you towards clarity around what's important now. So if you're interested in that, we want to encourage you to engage with us. We're offering thirty days of kind of "crisis response coaching" for churches in all of those areas that I mentioned above. And so if that's you, and you want to learn more about this crisis coaching, we can have that conversation with you and get you started right away, and you can learn more at theunstuckgroup.com/coaching.
Sean (23:37): Well, thanks for joining us on this week's podcast. We really hope it was helpful for you. If you like what you're hearing on the podcast, we'd love your help in getting the content out. You do that by subscribing on your favorite podcasting platform, giving us a review and telling your friends about the podcast. Also, as Tony mentioned, if your church is in need of coaching during this coronavirus crisis, we are here to help. Visit us at theunstuckgroup.com/coaching for more information. Next week, we're back with another brand new episode. So until then, we hope you have a great week.