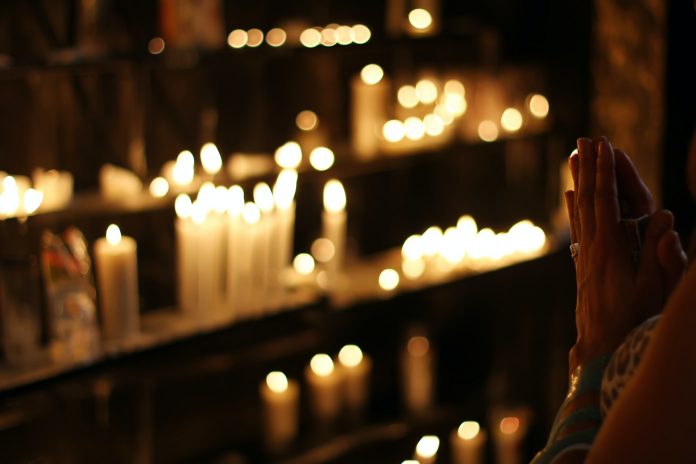 Here are some examples of how churches are still winning in this unique season
Over the last few months, I've had the opportunity to engage conversations with pastors and church leaders around the world. That's been such an encouragement to me. Though these are challenging days, I've been learning about a lot of good things happening through some incredible ministries.
Recently, I went exploring to see what I could learn from churches our team has interacted with in recent weeks.
Here are some examples of how churches are still winning in this unique season. Some of these examples are simple but very thoughtful. Some required some big shifts and may help us get a sense of what church might look like in the future.
(Broken Arrow, Oklahoma) Anthem Church is matching up people who "need help" and people who "can help" from the home page of their website. Don't know how to help people in your community? Just ask.
(Athens, Georgia) Athens Church makes it very obvious that they are a church focused on reaching the next generation by highlighting resources for kids and students. And, they make it pretty clear that they LOVE their community.
(Barrie, Ontario) Connexus is using this time to prioritize engagement on social media platforms, but specifically YouTube. Are there other video sharing platforms they could use? Yes. But the generation they're focused on reaching is on YouTube.
(Hobbs, New Mexico) Cowboy Junction Church has made worship at home easy by creating their Spotify playlist. Someone at Cowboy Junction has a good taste in music.
(Cincinnati, Ohio) Crossroads Church has completely rebranded and redesigned their website to connect with today's culture. But, what captured my attention was their weekend service. It's not really a service. It's more like an episode designed for online viewers.
(Hudson, Wisconsin) Faith Community Church has been featuring content to help parents build faith at home including topics like how to talk with kids about hard things.
(Fort Worth, Texas) The Hills Church is helping people take their next steps in faith by offering recommended practices, resources, Bible reading plans, study tools and online courses.
(Richmond, Virginia) Hope Church has refocused their website to offer church at home, but that's not what caught my attention. They're hiring a "Director of Advancement" to help them advance their mission in the Richmond area. Every organization needs that role!
(Montreal, Quebec) MCI Canada is making it easy for people to share their prayer requests and their stories during Covid-19. I was encouraged reading the stories of God's faithfulness especially during this season.
(Milton Keynes, United Kingdom) Milton Keynes Christian Centre has partnered with The Food Bank to help with food distribution throughout their community. Their commitment to being FOR Milton Keynes is making a huge impact in thousands of people's lives.
(Atlanta, Georgia) North Point is providing practical resources to help people explore more on the subject of racial reconciliation. I always appreciate churches that are willing to engage the tough conversations that the world around us is having.
(Cedar Falls, Iowa) Prairie Lakes Church is in a university town and they recognized some people in their community may be looking for a Bible education experience that goes a step further. They partnered with Indiana Wesleyan University to provide advanced theological degrees through online classes.
(Sugar Hill, Georgia) Sugar Hill is featuring targeted content around relationships, money and parenting—three key topics that connect with the primary needs of the people they're trying to reach.
(Phoenix, Arizona) Sun Valley has been providing daily video devotionals to encourage people to engage God's Word. It's not just the senior pastor doing these. The entire team is involved.
(Indian Land, South Carolina) Transformation Church is going through a series on The Good Life to help people learn what Jesus had to say about finding true happiness. (You should go ahead and pick up Pastor Derwin Gray's new book on The Good Life as well.)
(Hattiesburg, Mississippi) recognizes not everyone is going to be ready to come back to in-person church services right away, so they're offering three options to participate online, at a watch party or on a campus.
(Cleves, Ohio) Whitewater Crossing is promoting The Good News Tour this summer which is something we all probably want to experience after everything that has happened in recent months.
And that's just a sample of what I found. I absolutely love it!
Do you have any examples of good things that churches are doing in this season? Maybe it's your church. Maybe it's a church down the road.
Let us know. We'd like to share their story in the coming days.