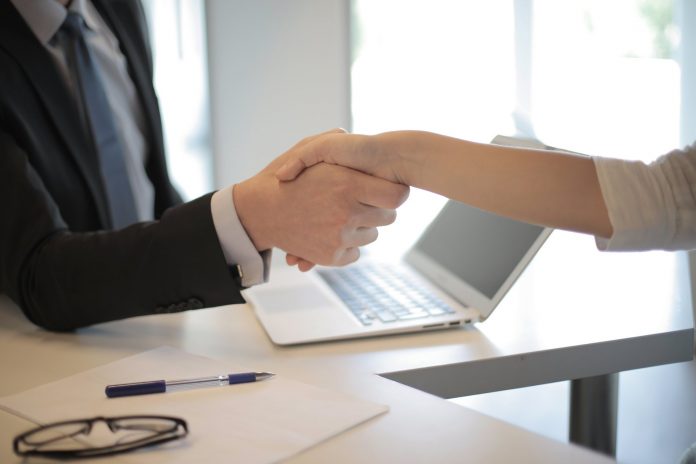 When looking to fill a position on your church, school, or nonprofit staff, the first step is determining what the responsibilities of the role are and what type of person would best fulfill those requirements. Whether it is a new position being created or finding a replacement for someone who is transitioning out of a role, creating a clear job description will help your church or ministry attract and find the right candidates.
Here are 5 ways to attract the best candidates with your comprehensive job description.
1. Know what you're hiring for.
We can all agree that the world has changed in 2020. We have all learned to be more agile and put on new hats that we may never have worn before. Perhaps your organization has realized a gap in your staff or maybe there has truly been a new need. One area we've seen many organizations step up in new ways is through their communication, video, and online platforms. If you are hiring for a role that you've never had before, diving into the nitty gritty of the needs of that role is vital. To continue the example of a Marketing/Communications hire, what are the most important gaps you're trying to fill? Is it graphic design? Is it organization branding and social media? Is it storytelling through video?
What is causing the need for the hire? Is it a recent realized need? If this position is replacing someone who has left, determine why they are leaving and what they have done that has or hasn't worked. Have open conversations with everyone who will be involved in the hiring decision or interacts with the position. Those that will be reporting to the new team member may be able to provide some insight into key qualities needed as well. Discuss details about what they consider desireable in the new hire and what is vital.
This is the time to ask a lot of questions about the church, its direction, and how this new hire can and will shape that.
Related: Searching For The Perfect Candidate: Desireables Vs. Practicals
2. Be specific.
Once you have decided what the ideal candidate would be like, it's time to write up a description. It's possible you may have an internal and external version of this – one job description that only the search committee can view, and one job specifications document that you share with candidates. It's okay to come up with details of the ideal candidate in specificity, but keep in mind two things. First, it may be unrealistic to find a 34 year old male Children's Pastor who is married, comes from Georgia, went to school in California, and is left-handed. The other thing to keep in mind is the legality of printing your specific desires in a candidate. Knowing your certain preferences for candidates (gender, age, etc.) is okay, but that needs to remain private and unpublicized.
Include goals or key result areas (KRAs) for both the long term and the short term. What do you want the new hire to achieve in the next 24 months? 12 months? 2 months? Are you looking for someone to overhaul the Children's Ministry or take charge on a new building initiative?
Also, the job title should reflect the goal and position. This may sound a bit obvious, but you would be surprised how often we see a mismatch between a job description and a job title. If a Youth Pastor position also will be working with college students, think about how to better label the position so that candidates with the necessary experience and skills are attracted to the role.
Related: 3 Ideas To Dispel The "Perfect Candidate" Myth
3. Have realistic expectations.
When you have too many qualifications, it can make finding candidates a bit tricky. There's always going to be something that could be better or different about the candidates you find – even the most qualified or high-potential ones. You have to let go of that and make your expectations realistic. Bringing in a set of objective eyes to help clarify job details, vet candidates, or do the searching for you can not only make the process smoother, but also help you to find better candidates.
One step your team can take is to research and know the market. How much will the right candidate need to be paid for the skills they bring? Are there only a limited number of candidates with the necessary skills? Finding out the supply and demand of candidates will help your church or organization better shape their expectations.
Related: Sasquatch, Unicorns, and Perfect Senior Pastors
4. Reflect your organization's culture.
Here at Vanderbloemen, we create detailed and comprehensive job descriptions for our clients. We don't just include the job description, but include details about the organization, the community, their mission, their vision, and the major ministries at the church. Thinking about and addressing these topics will help potential candidates to better understand the culture and environment they would be working in. Discuss what the work environment is like and describe the team and what you do together for fun.
Culture has been a hot topic for a while now and there's a reason for that. While defining your organization's culture is paramount, in order to maintain that culture, you need to make hires that fit well within it, whatever it be. As William Vanderbloemen discusses in Culture Wins: The Roadmap to an Irresistible Workplace, "define your kind of crazy." Candidates walking into your organization should be able to clearly see what makes you unique and what your kind of crazy looks like.
Related: 10 Steps To Create The Perfect Church Staff Culture
5. Make your requirements tangible.
Try to think of every requirement that matters to you: education, experience, skillset, personality, drive, beliefs, motivators, etc. What is required, and what is preferred? Finding these flex points and prioritizing them will help you to determine what matters most in a future staff member. Again, a huge factor to consider is the market vs. budget. How much can your church afford, and what will it get you?
Thinking about all the details can be tough, so find someone to walk alongside you in your search. Remember, the biggest part of hiring the right person is attracting the right candidates. With a job description that fully outlines the position, as well as additional details about the goals, community, culture, etc., making the right hire will be much more in reach.
Related: 5 Steps To Hiring The Wrong Person
This post was originally published on September 11, 2015 and was updated on May 25, 2020.