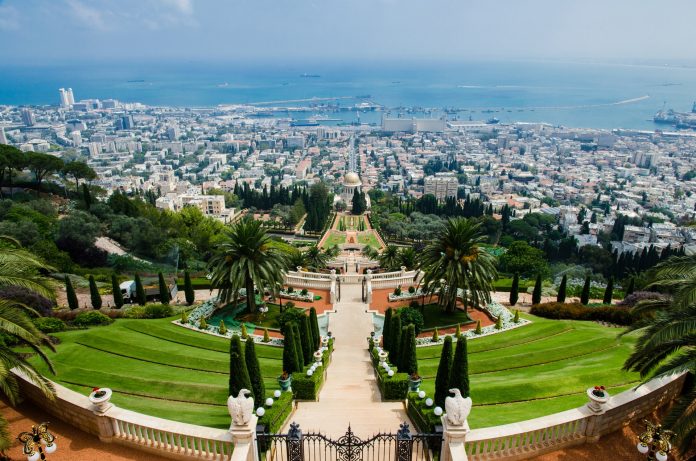 On January 22nd, 2018 my father-in-law, Phil Byars, and I are leading a 9-day tour in Israel. This will be my second trip to Israel. My first was with NewSpring Church and was led by Perry Noble and Brad Cooper. They invited me to go April of 2016, five months after Amanda passed. It was so amazing I decided I had to go back and lead a trip! I'd love to invite you to come with us, but let me first tell you why I'm going back:
10 REASONS I'M GOING BACK TO ISRAEL AND WHY YOU SHOULD COME WITH US!
ISRAEL …
1. SHIFTS PERSPECTIVE:
My Israel trip in April 2016 was the single most perspective shifting thing in my journey of healing from Amanda. I even dedicated two chapters of the book, Nothing is Wasted (hoping to release Spring of 2018), to what God taught me in Israel about life, death, and everything in between. I've heard it said that a different place and a different pace brings different perspective. That was certainly true for me in Israel.
2. IS SURROUNDED BY BIBLICAL HISTORY:
There is no other location on the planet where you can ride a boat on the waters that Jesus walked on, sit by the mountainside in Tiberius where he fed the 5,000, meander in the synagogue in Capernaum where he taught, stand on the mountain top where Elijah called down fire from heaven in 1 Kings 18, sit on the shores where Jesus restored Peter over breakfast in John 21, and much, much more!! We'll be going to Tel Aviv, Caesarea Maritima, Mt. Carmel, Galilee, Jerusalem, Masada, and the Dead Sea.
3. OPENS UP YOUR UNDERSTANDING OF THE BIBLE:
Before I went, I heard it said experiencing Israel takes the Bible from black and white to color. Now that I've gone, I would definitely agree. Not only did it provide me a deeper contextual understanding of Jesus' words and teachings, but it did something even greater: it stirred up a deeper love for and desire to dig into God's Word. I would have invested the money purely for that paradigm shift in me. Before going to Israel some of the passages of scripture were confusing and dry. Now that I've been, those same passages come to life and I understand them in a whole new way.
4. FEELS LIKE HOME:
There is almost something mystical about walking where Jesus walked and touring where He did ministry. There is definitely a supernatural sensation you get as you journey the Holy Land. For some reason you feel at home, even though you're constantly aware you're in a foreign land. I believe God shows up in a special way while you're in Israel and even gives you little tastes of heaven.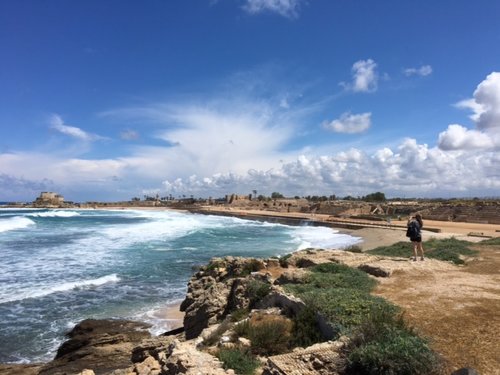 5. FORGES INCREDIBLE FRIENDSHIPS:
My last trip to Israel, I got the chance to form some incredible relationships. Many of the folks I shared this trip with I'll consider life-long friends. They surrounded me as I worked through a lot of difficult wrestling and healing with The Lord. Nothing forges relationships like long spiritual emphases trips—especially trips to The Holy Land
6. IS THE MOST EXHILARATING PLACE TO TEACH AND LEARN:
I get to experience Israel with some of my favorite people in the world! Many of my family and Amanda's family will be joining me. I'm super excited about sharing the teaching at each location with Amanda's dad. I believe God has given both of us a richer and deeper perspective on life, purpose, and suffering since losing Amanda. Our adversity has allowed us to see God's Word in entirely new ways. Pastor Perry gave me the opportunity on the last trip to teach in front of the Empty Tomb. It was exhilarating! I believe this is going to be a powerful trip of healing and connecting with Jesus as well as others.
7. IS FULL OF CULTURAL EXPERIENCES:
Israel has some of the BEST food and most BEAUTIFUL landscapes. The entire cultural experience is breathtaking! One day while we were in Jerusalem we witnessed Orthodox Jewish Bar and Bat Mitzvahs.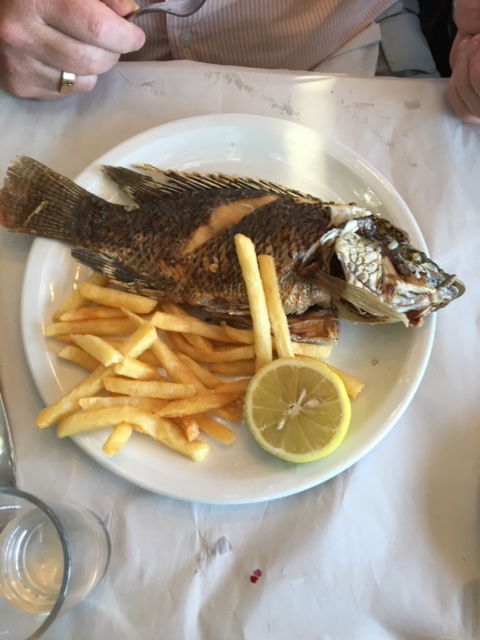 8. IS A DRAWING PLACE:
I was in a restaurant in Ft. Wayne, Indiana a couple months ago (about two hours from Indianapolis) when two gals approached me, introduced themselves, told me they had been following our story and that they were going to Israel with us in January! Some of my staff just took a trip to Seattle, WA and met a couple who has been following the story and are also thinking about coming to Israel with us! I'm so excited about the prospect of having people from all over the country (and maybe even world) join us for this trip! It's like a giant family reunion with Jesus' people!
9. IS SOMETHING YOU HAVE TO EXPERIENCE MORE THAN ONCE:
I originally thought Israel would be a "bucket-list" trip. That I would do it once, check it off the list, and not get (or take) the opportunity to do it again. You most certainly have to experience it once, but now that I've gone, I want to go back every year. The more you experience Israel, the deeper you can dig into the ancient mysteries of God.
10. ISRAEL IS A JUST A BLAST:
Lastly, Israel is just plain fun! It was relaxing, rejuvenating, and refreshing to be a part of a tour through the Holy Land, and I can't wait to go back!